The proposed stimulus plan would represent 1.5 percent of EU gross domestic product. Around euro170 billion would come from national governments and the rest from EU funds and the bloc's lending arm, the European Investment Bank.
"Exceptional times call for exceptional measures," said European Commission President Jose Manuel Barroso.
"The jobs and well-being of our citizens are at stake. Europe needs to extend to the real economy its unprecedented coordination over financial markets," he said in a statement. "This Recovery Plan is big and bold, yet strategic and sustainable."
He said that just as in recent weeks when EU governments acted jointly to shore up credit and restore some market confidence, they should act together again on fiscal measures.
"Now EU member states should again take advantage of the strengths of the EU: effective coordination (and) the benefits of scale offered by the euro and the largest single market in the world.'
The economic stimulus report comes a day after the Paris-based Organization for Economic Cooperation and Development said the financial crisis will likely push the world's developed countries into their worst recession since the early 1980s.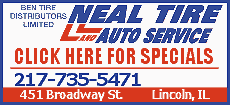 The Paris-based OECD said economic output will likely shrink by 0.4 percent in 2009 for the 30 market democracies that make up its membership, against the 1.4 percent growth prediction for 2008.
The European Commission echoed the OECD conclusion that now is the time for significant fiscal rescue measures -- including tax cuts -- provided they were timely, targeted, temporary and coordinated.
On Nov. 14, the zone of 15 EU nations that share the euro as their currency officially entered a recession, recording a 0.2 percent drop in economic output for two successive quarters.
While the need for drastic measures has not escaped EU governments, significant differences between them have emerged in recent days.
On Monday, German Chancellor Angela Merkel and French President Nicolas Sarkozy rejected a coordinated cut in value-added taxes as Britain announced it was cutting its own to 15 percent from 17.5 percent. British Chancellor of the Exchequer Alistair Darling also announced tax increases for the wealthiest Britons.
In Paris, Merkel and Sarkozy suggested that while lowering VAT taxes might be "the answer for some countries" they would not opt for losing government revenue that way.