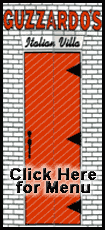 Credit markets liked the new efforts, but private economists said the new moves were not likely to be the last changes in the government's vast rescue program, which has already undergone significant alterations since it was passed by Congress on Oct. 3.
Analysts believe more work will need to be done because of their expectations that the economy's vital signs will continue to worsen as the country slips into what many believe could be the worst recession since the early 1980s.
More news on economic performance will be revealed Wednesday with release of data on personal spending, orders to factories for big-ticket durable goods, new home sales and weekly applications for unemployment benefits.
The report on jobless claims is expected to show that applications for benefits fell slightly last week to 537,000, according to a survey of economists by Thomson Reuters. That would be down by 5,000 from the previous week when claims hit 542,000, the highest level for weekly claims since July 1992. Even with the tiny drop, analysts said claims remain at levels indicating severe stress on the labor market.
The unemployment rate has hit a 14-year high of 6.5 percent, putting pressure on personal incomes, with income growth expected to be a modest 0.1 percent for November, according to the Thomson Reuters survey. These Wall Street economists are expecting that consumer spending plunged by 0.9 percent in October, a dismal showing that would follow a period of extended weakness.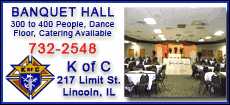 The government reported Tuesday that the overall economy, as measured by the gross domestic product, shrank at an annual rate of 0.5 percent in the July-September quarter, reflecting the fact that consumer spending, which accounts for two-thirds of economic activity, fell at the fastest pace in 28 years.
A weak reading for October would indicate that the current quarter could be off to a rocky start. Nariman Behravesh, an economist at IHS Global Insight, said he was expecting GDP to shrink at a 4 percent rate in the current quarter, reflecting the battering consumers are taking from the worst financial crisis since the 1930s. He predicted that the economy would remain in recession through the first half of next year.
"We are in the early stages of one of the worst recessions in the postwar period, even factoring in a massive stimulus program," Behravesh.
The other reports due out Wednesday were also expected to show further October weakness with orders to factories for big-ticket durable goods plunging by 3 percent and sales of new homes falling by 3 percent, according to the Thomson Reuters survey.