The auctioneer's singsong chant still rings out at Clay's and a few other tobacco-selling sites stubbornly hanging on with limited sales, but not nearly as often.
Clay's is the last tobacco warehouse standing in Mount Sterling, once home to four. Owner Roger Wilson, who has watched as longtime growers have switched crops or quit farming altogether over the years, hopes to sell more than 2 million pounds this season, comparable to last year but down about half from the days before Congress pulled the plug on a Depression-era buyout program.
Yet Pasley, 28, wants to quadruple his acreage. He has a contract to sell 10 times as much to R.J. Reynolds Tobacco Co. as he did at the auction.
A decade ago, tobacco seemed destined to wither as cigarette companies shelled out tens of billions to settle lawsuits with states. Smoking bans then swept the country and -- worst of all for the small-time grower -- Congress cut off the quota system four years ago.
As a rebound in production this year shows, however, Big Tobacco and individual growers alike have proven as resilient as their leaf, aided by a boost in exports primarily to Germany and Switzerland and by new marketing tactics emphasizing smokeless options.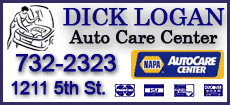 According to the U.S. Department of Agriculture, production of all tobacco varieties fell 27 percent to 640 million pounds (290 million kilograms) in 2005, the first year without the price support program, which entitled license-holders to a quota of the total tobacco crop capped by the USDA each year. The venerable program was reeling from steep declines in tobacco demand due to anti-smoking efforts.
This year, production climbed to 805 million pounds (365 million kilograms) -- within 10 percent of the 2004 level of 882 million pounds (400 million kilograms). That 2004 output was half the production in 1997 and a third of 30 years earlier. The bottom came in 2005, when growers produced 645 million pounds (293 million kilograms).
The uptick has coincided with the increasing consolidation of growing onto fewer farms.
"We've had so many to drop out, that for the ones who stay in there are opportunities," said Will Snell, a University of Kentucky agricultural economist.
Production of burley leaf, which accounts for about a quarter of all tobacco production in the United States, has lost about three-fourths of its growers since the buyout, Snell said. Yet some operations now cover hundreds of acres, a big undertaking when much of the work is still done by hand.
In 2004, the last year of the federal price-support program, there were nearly 26,000 farms with quota licenses to grow the more common flue-cured tobacco in North Carolina, still the nation's top tobacco-growing state. By this year, that was down to 2,500 to 3,000 farms, said Scott Bissette of the state agriculture department's tobacco marketing division.
U.S. tobacco production was valued at $1.3 billion in 2007, off from $1.75 billion in 2004, according to the USDA. Domestic cigarette sales are falling by 3 percent to 4 percent a year, a decline that has worsened since the quota system ended. Smokers have felt increased pressure to quit due to smoking bans and higher prices, on top of the long-standing health concerns and the social stigma.
The top two U.S. cigarette makers -- Philip Morris USA and Reynolds American Inc. -- are aggressively searching for a smokeless product that consumers will like. They are focusing on cigars, moist snuff, chewing tobacco and snus, which comes in tea bag-like pouches that users stick between the cheek and gum.
To move beyond cigarettes, Altria Group Inc. bought John Middleton Inc., the maker of convenience-store staple Black & Mild cigars, last year. Its pending acquisition of UST Inc., whose Skoal and Copenhagen brands make it the U.S. market leader in smokeless tobacco, is expected to close during the first week in January.
Winston-Salem, N.C.-based Reynolds bought the Conwood smokeless tobacco business in 2006 and sells moist snuff under the Grizzly brand.