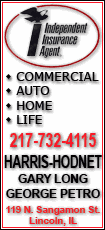 It is an intriguing solution to end the AIDS epidemic. But it is based on assumptions rather than data, and is riddled with logistical problems. The research was published online Tuesday in the medical journal, The Lancet.
"It's quite a startling result," said Charlie Gilks, an AIDS treatment expert at the World Health Organization and one of the paper's authors. "In a relatively short amount of time, we could potentially knock the epidemic on its head."
Gilks and colleagues used data from South Africa and Malawi. In their model, people were voluntarily tested each year and immediately given drugs if they tested positive for HIV, regardless of whether they were sick.
Within 10 years, HIV infections dropped by 95 percent. Other initiatives like safe sex education and male circumcision were also used.
The strategy would cut the estimated number of AIDS deaths between 2008 and 2050 by about half, from about 8.7 million to 3.9 million, leaving only sporadic HIV cases.
Experts think the strategy's cost would peak at about $3.4 billion a year, though expenses would fall after an initial investment.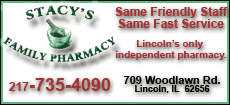 "This is certainly beyond the bounds of the current infrastructure for many countries, but that is not a reason not to think big," said Myron Cohen, of the University of North Carolina, who has done similar research. He was not involved in the WHO study.
Only 3 million people are currently on AIDS drugs. Nearly 7 million people are still awaiting treatment, and about 3 million more people were infected last year. Worldwide, WHO guesses that about 33 million people have HIV.
Increasing access to testing and drugs would stretch already weak health systems in Africa, which has most of the world's HIV cases.
"This is not like giving someone a Tylenol," said Jennifer Kates, director of HIV policy for the Kaiser Family Foundation in Washington, DC. Once people start AIDS drugs, they must continue indefinitely. "The idea should be explored, but it's a huge leap," Kates said.