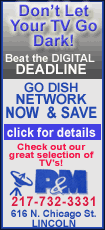 "The levels that we are detecting are extremely low," said Dr. Stephen Sundlof, director of the FDA's Center for Food Safety and Applied Nutrition. "They should not be changing the diet. If they've been feeding a particular product, they should continue to feed that product. That's in the best interest of the baby."
Melamine is the chemical found in Chinese infant formula -- in far larger concentrations -- that has been blamed for killing at least three babies and making at least 50,000 others ill.
Previously undisclosed tests, obtained by The Associated Press under the Freedom of Information Act, show that the FDA has detected melamine in a sample of one popular formula and the presence of cyanuric acid, a chemical relative of melamine, in the formula of a second manufacturer.
Separately, a third major formula maker told AP that in-house tests had detected trace levels of melamine in its infant formula.
The three firms -- Abbott Laboratories, Nestle and Mead Johnson -- manufacture more than 90 percent of all infant formula produced in the United States.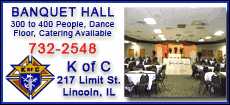 The FDA and other experts said the melamine contamination in U.S.-made formula had occurred during the manufacturing process, rather than intentionally.
The U.S. government quietly began testing domestically produced infant formula in September, soon after problems with melamine-spiked formula surfaced in China.
Sundlof said there have been no reports of human illness in the United States from melamine, which can bind with other chemicals in urine, potentially causing damaging stones in the kidney or bladder and, in extreme cases, kidney failure.
Melamine is used in some U.S. plastic food packaging and can rub off onto what we eat; it's also contained in a cleaning solution used on some food processing equipment and can leach into the products being prepared.
Sundlof told the AP the positive test results "so far are in the trace range, and from a public health or infant health perspective, we consider those to be perfectly fine."
That's different from the impression of zero tolerance the agency left on Oct. 3, when it stated: "FDA is currently unable to establish any level of melamine and melamine-related compounds in infant formula that does not raise public health concerns."
FDA scientists said then that they couldn't set an acceptable level of melamine exposure in infant formula because science hadn't had enough time to understand the chemical's effects on infants' underdeveloped kidneys. Plus, there is the complicating factor that infant formula often constitutes a newborn's entire diet.
The agency added, however, that its position did not mean that any exposure to a detectable level of melamine and melamine-related compounds in infant formula would result in harm to infants.
Still, the announcement was widely interpreted by manufacturers, the news media and Congress to mean that infant formula that tested positive at any level could not be sold in the United States.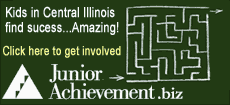 The Grocery Manufacturers Association, for example, told its members: "FDA could not identify a safe level for melamine and related compounds in infant formula; thus it can be concluded they will not accept any detectable melamine in infant formula."
It was not until the AP inquired about tests on domestic formula that the FDA articulated that while it couldn't set a safe exposure for infants, it would accept some melamine in formula -- raising the question of whether the decision to accept very low concentrations was made only after traces were detected.
On Sunday, Sundlof said the agency had never said, nor implied, that domestic infant formula was going to be entirely free of melamine. He said he didn't know if the agency's statements on infant formula had been misinterpreted.
In China, melamine was intentionally dumped into watered-down milk to trick food quality tests into showing higher protein levels than actually existed. Byproducts of the milk ended up in infant formula, coffee creamers, even biscuits.
The concentrations of melamine there were extraordinarily high, as much as 2,500 parts per million. The concentrations detected in the FDA samples were 10,000 times smaller -- the equivalent of a drop in a 64-gallon trash bin.
There would be no economic advantage to spiking U.S.-made formula at the extremely low levels found in the FDA testing. It neither raises the protein count nor saves valuable protein, said University of California, Davis chemist Michael Filigenzi, a melamine detection expert.
According to FDA data for tests of 77 infant formula samples, a trace concentration of melamine was detected in one product -- Mead Johnson's Infant Formula Powder, Enfamil LIPIL with Iron. An FDA spreadsheet shows two tests were conducted on the Enfamil, with readings of 0.137 and 0.14 parts per million.