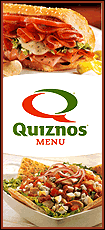 "In Washington state, we have been patient. In Washington state, we have been reasonable. And today, our patience has simply run out," Gov. Chris Gregoire said Tuesday. "They were steadfast on putting us in a legal position that is not good for the people of this community."
Gregoire said she was willing to accept deadlines proposed by the Energy Department, which manages the cleanup. But the Justice Department refused to make those deadlines enforceable in court, she said, leaving the state no choice but to sue in U.S. District Court.
The federal government created Hanford in the 1940s as part of the top-secret Manhattan Project to build the atomic bomb. Today, it is the nation's most contaminated nuclear site, with cleanup costs expected to top $60 billion.
In a statement, the Energy Department said it remains committed to safe Hanford cleanup, has made significant progress and is disappointed by the litigation.
"We have long maintained that litigation is costly and distractive, and erodes the confidence that Congress, stakeholders and others have in our collective ability to complete this important job," the statement said.
Hanford cleanup is governed under the 1989 Tri-Party Agreement, a pact signed by the state Department of Ecology, the Energy Department and the Environmental Protection Agency that lays out priorities and deadlines.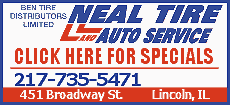 Washington has agreed to more than 400 changes to that pact, including many deadline delays, state Attorney General Rob McKenna said. If more delays are necessary, they should come with a schedule that is enforceable by a federal court. If it were to fail to meet such deadlines, the Energy Department could be found in contempt.
The Energy Department has agreed to similar consent decrees on environmental cleanup projects, he said. But the Justice Department refused in this case.
"It's not that we haven't been flexible," McKenna said. But that "left us with a lack of confidence that we could trust them to meet the newest milestones when they haven't met the last milestones."
Central to Hanford cleanup is 53 million gallons of radioactive brew stewing in 177 underground tanks. Some of those tanks are known to have leaked into the aquifer, threatening the nearby Columbia River, and 144 tanks remain to be emptied of liquid waste and sludge.