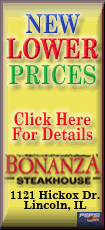 One Thai crew member died when the Indian frigate INS Tabar fired on the boat in the Gulf of Aden last week, according to Noel Choong, who heads the International Maritime Bureau's piracy reporting center in Kuala Lumpur.
One Cambodian crew member was rescued four days later by passing fishermen, but 14 other sailors remain missing, Choong said. The maritime bureau received a report on the apparent mistake late Tuesday from Bangkok-based Sirichai Fisheries, which owned the trawler, the Ekawat Nava5, he said.
"The Indian navy assumed it was a pirate vessel because they may have seen armed pirates on board the boat which had been hijacked earlier," Choong said.
India's navy said last week that the INS Tabar, which began patrolling the gulf on Nov. 2, battled a pirate "mother ship" on Nov. 18, setting the vessel ablaze.
In New Delhi, Indian navy spokesman Commander Nirad Sinha said Wednesday that the INS Tabar was responding to threats to attack from pirates on board the ship.
"Insofar as we are concerned, both its description and its intent were that of a pirate ship," he said. "Only after we were fired upon did we fire. We fired in self-defense. There were gun-toting guys with RPGs on it."
Sirichai Fisheries said its information about the battle came from the Cambodian sailor, who is now recuperating at a hospital in Yemen, said Wicharn Sirichaiekawat, the company's managing director.
"We are saddened with what has happened. It's an unfortunate tragedy. We hope that this incident won't affect the anti-piracy operation by the multi-coalition navies there," Choong added.
Warships from Denmark, India, Malaysia, Russia, the U.S. and NATO patrol the vast international maritime corridor, escorting some merchant ships and responding to distress calls in the area.
The Thai foreign ministry said it was investigating whether the Indian ship correctly followed the rules of engagement and was reviewing reports from the Thai Embassy in New Delhi, the International Maritime Bureau and coalition forces patrolling the waters.
The ministry was also seeking more information on the missing sailors, it said in a statement.
Sirichaiekawat said his company had contacted the International Maritime Bureau after getting messages from other boats in the region that the Ekawat Nava5 had been attacked by pirates.
Sirichai Fisheries asked if any naval ships were close enough to help the stricken boat. The British navy responded, asking for more information, but later said pirates had already boarded the ship and that any sort of naval action would risk harming the crew.