"He was very emotional and very animated during the course of the interview," Crawford said. "The impression I got was he was waiting to talk to somebody and tell his side of the story."
Pallipurath told authorities he believed church members were blocking his attempts to contact his wife, who had left him three months ago, Crawford said. The prosecutor added that Pallipurath didn't apologize or express remorse for the shootings.
He was arrested late Monday in Monroe, about 40 miles east of Atlanta, after a motel clerk recognized his face from a photograph. During a court appearance Tuesday, he wore a blue jumpsuit and answered only "yes" and "no" when the judge asked him about his charges and extradition process. Pallipurath, who had no attorney, agreed to return to New Jersey.
The Sacramento, Calif., man is charged with shooting and killing his wife, 24-year-old Reshma James, inside the St. Thomas Syrian Orthodox Knanaya Church in Clifton, a suburb about 15 miles west of Manhattan. Prosecutors said James had previously taken out a restraining order against Pallipurath.
Also killed was Dennis John Mallosseril, who maintained the church's Web site.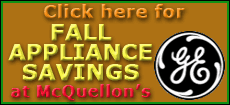 Witnesses said he tried to intervene.
James' 47-year-old cousin, Silvy Perincheril, was shot in the head and was hospitalized in critical condition.
Based on Pallipurath's statement to Georgia authorities, police in Clifton found his green Jeep parked in a public lot several blocks from the church, Clifton Detective Capt. Robert Rowan said. Inside the vehicle were a revolver believed to be the one used in the shootings and an automatic handgun with several clips of ammunition, Rowan said.
After learning from Georgia authorities about Pallipurath's comments regarding what he would have done with a higher-powered weapon, Rowan said: "I thought, 'It's lucky that we didn't have a mass murder on our hands.'"
The parish priest, the Rev. Thomas Abraham, said church members were thankful for Pallipurath's capture. At the church Tuesday, workers replaced bloodstained carpet where the shootings occurred.