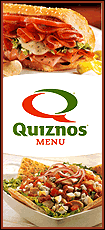 A low pressure system spinning over New York was producing clouds and precipitation across the Northeast. Periods of heavy rain and snow showers were expected across the upper New England region. Parts of Pennsylvania, Ohio and New York closest to the lakes could see up to half a foot of lake-effect snow.
High pressure was expected to dominate the Southeast, keeping conditions dry and clear. Frost was to form in some parts of northern Florida and southern Georgia.
The Northwest will see partly sunny skies as skies begin to clear due to high pressure building in the region. Montana can expect a few lingering flurries during the day.
Other than a weak trough that will produce a few clouds over Texas, high pressure will provide sunny skies for the Plains.
Temperatures in the Lower 48 states on Tuesday ranged from a low of minus 4 degrees at Embarrass, Minn., to a high of 82 degrees at North Island, Calif.
___
On the Net: