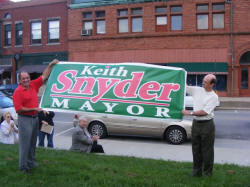 4th mayoral candidate enters race
Snyder: Working together key for brighter future for Lincoln

Send a link to a friend
[October 01, 2008] On a chilly afternoon when most of the crowd would have wished they brought a hat with them, Keith Snyder officially threw his into the Lincoln mayoral race. Snyder, before a crowd of approximately 100 supporters, kicked off his campaign for mayor of Lincoln with a description of his vision for Lincoln.
The candidate was introduced to the crowd by John Guzzardo, an ex-mayor of Lincoln himself, who was enthused about Snyder's decision. "This is a great day for Lincoln," he said. Mentioning that Snyder is a lifelong resident of Lincoln who has made a career in Lincoln and is raising a family here, Guzzardo said, "I love this guy," as the crowd applauded.
Although Snyder stated he would get into further detail about his plans as the campaign moves on, he did give the listeners an outline of his thoughts and intentions if elected.
"The people of Lincoln deserve a city they can be proud of -- a hometown that is a showplace of care and attention, history and heritage," he said. "They deserve a Lincoln where there is economic opportunity for everyone -- for the person who simply wants a job, for the person who wants a more challenging career, for the existing business owner who wants to expand, and for the person who wants to dream a little and start a brand-new company and become their own boss.
"Residents also deserve a city where quality matters -- a place where they know things are done right in the public sector and in the private sector.
"They also deserve a city that embraces the future by planning for it; a place that knows that we can shape our own destiny and don't have to simply accept what happens; a place that when Springfield or Washington or Wall Street is in turmoil, they know that their Main Street is in fiscally responsible hands and is moving forward."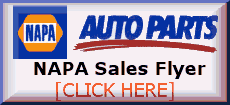 The location of his announcement, on the grassy knoll at the corners of Pekin and Kickapoo streets, was chosen by Snyder specifically to show a parallel of his faith in this city. With the recently purchased and under-restoration Scully Building behind him, he noted that the building, which had recently "seen hard times, still stood and is still standing."
Snyder summarized his ideas for how to create the future he envisions for Lincoln by outlining his three-point platform for the campaign. The city needs to "Energize its Economic Development Efforts," "Elevate Community Pride" and "Engage the Future," he explained. He promised further detail about each of those points as the campaign unfolds. He added that he believes it is important to have a solid working relationship with the Lincoln & Logan County Development Partnership and the Lincoln/Logan Chamber of Commerce.
"The main reason I'm optimistic about the future is the hearts of our people," he said.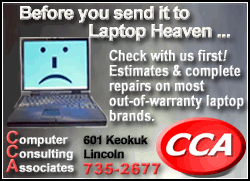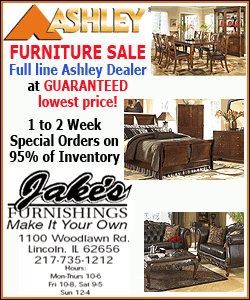 "When all of us in Lincoln come together, we show that the greatest thing about this town isn't its centralized location, its proximity to the interstate, its basketball team or even how it got its name. The greatest thing about Lincoln is its people. With all of us working together, we can build that better and brighter future the people of Lincoln deserve."
Snyder made reference to the weekend's Together for Lincoln event throughout the city to solidify his point. He said he believed the day where almost 1,000 members of more than a dozen churches worked together on over 120 projects for others might be one of "the greatest days in Lincoln's history."
He said that city government has four principal functions. They are "to take action, offer encouragement, lead by example and get out of the way."
The campaign's committee was announced with Snyder saying he had three co-chairs: John Guzzardo, Bill Gossett and Marty Ahrends. His treasurer is Dana Sydney.
Snyder is running for the Republican nomination for mayor in the Feb. 24, 2009, primary. The winner of that primary will face the nominated Democratic candidate in the April 7, 2009, general election.
Keith currently is vice-president of the Lincoln Community High School Board of Education. He served on the District 27 Board of Education for nine years. He is employed as assistant vice president at Lincoln Christian College and Seminary.
A graduate of LCHS, Snyder earned a bachelor's degree in political studies from the University of Illinois at Springfield and an MBA from Illinois State University. He had a 23-year career with the Illinois State Senate as a legislative analyst and ethics officer.
His wife, Beth, is a first-grade teacher at Washington-Monroe Elementary School. They have two daughters, Hannah and Hayley. His parents are Buck and Lois Snyder of Lincoln.
Snyder finished his remarks by saying, "We have work to do. Let's get at it."
[News release; LDN]