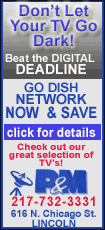 First, though, a reality check is in order: By historical standards, the third quarter actually wasn't that bad and not even close to the worst ever. In fact, it's not even the worst quarter of the year.
"Certainly it's somewhat disconcerting. But when you're in it for a long period of time, you don't worry about it as much," said John Doherty, a retired 54-year-old Chicago options trader. He's plowed another $30,000 into stocks in recent weeks and professes not to be worried about what he sees as temporary swings in his investments.
The Dow Jones industrial average fell 4.4 percent in the third quarter, down 499.35 points, a smaller decline than the 7.6 percent and 7.4 percent drops in the first two quarters of the year. The Standard & Poor's 500 index fell 9 percent in the quarter versus drops of 9.9 percent and 3.2 percent in the first and second quarters.
It was the Dow's fourth straight quarter of losses, the longest losing streak since a five-quarter drop that ended in 1978.
The six largest mutual funds -- popular homes for many Americans' nest eggs -- lost value in the quarter, with five suffering declines of 9 percent or more. American Funds' Growth Fund of America, the biggest with about $179 billion in assets, lost 15 percent.
The final trading days of the quarter show what many investors had to endure. The Dow lost 778 points in Monday's sell-off after lawmakers couldn't agree on a rescue package for the financial industry. Then it surged 485 points on Tuesday on optimism that the rescue package could be revived.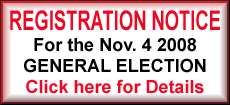 Financial advisers note that those who ditch stocks now, in hopes of getting back in later, are locking in their losses. History suggests those who try to time the market will fail and rob themselves of the chance to share in stocks' inevitable recovery.
But don't tell that to Selina Jarvis of Cranston, R.I. She swapped out all the stock in her 401(k) retirement account for bonds and other less risky investments.
"I'm losing more weekly than what I'm putting in," the assistant supermarket manager, who is in her late 30s, said Tuesday as she walked out of the Coastway Credit Union in downtown Providence. "I wish I did it before yesterday."
Over the past 30 years, the just-completed quarter ranks as the 10th worst percentage decline for the S&P 500. The worst was the fourth quarter of 1987, when Black Monday helped pull the S&P 500 down 23.2 percent for the three months.
"If you look over the quarter, it feels like we should be down 15 or 20 percent," said Chris Johnson, president of Johnson Research Group. "It feels to investors like they're just getting whipsawed around right now."
Not all sectors fared as poorly as the overall market. Airline shares were among the best performers, with most major carriers showing double-digit percentage gains after crude oil fell from its mid-July peak of $147 a barrel. Oil settled just above $100 on Tuesday. American Airlines parent AMR Corp. saw its shares double in the quarter.
Meanwhile, biotech stocks gained ground as investors were enticed by potential blockbuster drugs and multibillion-dollar buyout bids. Amgen Inc. rose about 26 percent for the quarter as investors awaited data on a potential drug to treat osteoporosis.
Uncertainty tugged at Wall Street throughout the quarter. Take one week this month: The Dow fell 500 points on the Monday after the bankruptcy of Lehman Brothers Holdings Inc. and the forced sale of Merrill Lynch & Co., and then regained 141 points the next day. Then it dropped 449 points a day later after the government rescued insurer American International Group Inc.
The week ended with a surge of about 780 points on Thursday and Friday on word that the government was cobbling together a financial sector bailout. After all that, the Dow ended that week down only 33 points, or less than one-third of a percent.
Those searching for a stock market bottom should be mindful that such downturns have historically been full of head fakes, strategists say. Even after market indexes do hit their ultimate bottoms, they tend to zigzag violently, rising and then falling close to their lows again before turning back up for good.