By midday in Europe, light, sweet crude for November delivery was up 36 cents to $101 a barrel in electronic trading on the New York Mercantile Exchange. Overnight, oil rose $4.27 to settle at $100.64.
Wednesday's session continued to show the price swings and frequent reversals in direction seen in previous days. The Nymex contract was trading between a high of $102.84 and a low of $100.57.
"In a low volume environment, the intraday volatility (of the Nymex contract) remains extremely high," said Olivier Jakob of Petromatrix in Switzerland.
In London, November Brent crude rose 10 cents to $98.27 a barrel on the ICE Futures exchange.
U.S. Senate leaders scheduled a vote for Wednesday on a version of the emergency bill that adds substantial tax cuts meant to appeal to Republicans when it reaches the House of Representatives. The House rejected a similar $700 billion plan Monday by a vote of 228-205.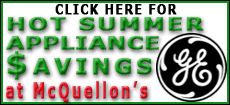 But traders were skeptical a bailout of bad mortgage debt would quickly reverse slowing global economic growth and weakening demand for crude.
"It would be good news to avoid further turmoil, but it's too early to assume a new package would lead to a recovery in the U.S.," said Tetsu Emori, commodity markets fund manager at ASTMAZ Futures Co. in Tokyo.
A slump in energy demand has accelerated in Asia. In India, domestic oil product sales totaled 2.41 million barrels per day in August, the lowest level this year, according to Barclays Capital research. In the same month, Japan's oil demand fell by 8.4 percent.
Investors also have an eye on the weekly oil inventories report to be released later Wednesday from the U.S. Energy Department's Energy Information Administration.