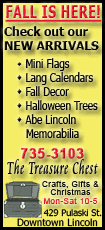 Champions of the plan say it is necessary to absorb the soured mortgage and other debt from banks' books to restore faith in the credit markets. Nervousness about the debt has made banks hesitant to extend loans to one another as well as to businesses and consumers.
A drop in loanmaking makes it harder for the economy to grow; the fear paralyzing the credit markets is making it extremely difficult and more expensive for companies to fund their day-to-day operations, putting basics like payroll and purchasing at risk.
The House's rejection of the measure came after detractors said the plan was too costly and was unnecessary.
Credit markets remain tight, however, and a key rate that banks charge to lend to one another shot higher Tuesday. The rise in the London Interbank Offered Rate, or LIBOR, underscores the anxiety gumming up the world's financial gears.
The plan is headed for a Senate vote Wednesday night. Leaders there surprised some observers Tuesday by adding tax breaks for businesses and the middle class and increasing deposit insurance.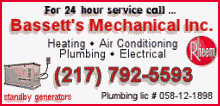 Financial markets likely will remain nervous until the votes on Capitol Hill are complete. Dow Jones industrial average futures fell 99, or 0.91 percent, to 10,762. The Dow fell nearly 778 points Monday then rallied 485 points Tuesday.
Standard & Poor's 500 index futures fell 14.00, or 1.20 percent, to 1,155.00, and the Nasdaq 100 index futures fell 19.00, or 1.18 percent, to 1,585.50.
Bond prices rose. The yield on the benchmark 10-year Treasury note, which moves opposite its price, fell to 3.77 percent from 3.83 percent late Tuesday. Yields on short-term Treasury debt remain very low by historical measures, particularly when compared to lending rates between financial institutions; that indicates intense demand as investors seek a safe place, even with little or no return, to put their money.