The new figure, seen on the food safety administration's Web site, brings to at least 100 the number of tested batches of milk powder found to contain melamine. A previous round of testing, results of which were posted on Sept. 16, found melamine in 69 milk powder batches. Dozens of brands sold by more than a score of dairy firms, including some of China's biggest names, have been among those tested.
Tests have also found melamine in 24 batches of liquid milk produced by three of the country's best known dairy firms.
It was a national holiday in China and product safety officials could not be reached for comment.
The Web site quoted the State Administration of Quality Supervision, Inspection and Quarantine as saying it had tested 265 batches produced by 154 different companies prior to Sept. 14. China has a total of 290 companies making powdered milk, the administration said.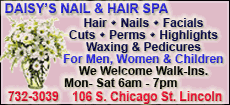 In the most recent tests, nine of the batches containing melamine were produced by the company at the center of the scandal, Sanlu, a 43 percent stake of which is owned by New Zealand dairy cooperative Fonterra. No date for the testing was given.
Melamine, which is high in nitrogen, is used to make plastics and fertilizers and experts say some amount of the chemical may be transferred from the environment during food processing. But in China's case, suppliers trying to boost output are believed to have diluted their milk, adding melamine because its nitrogen content can fool tests aimed at verifying protein content.