Those words could have come from John McCain or Barack Obama this week, but they were spoken to the graduating class of Atlanta's Oglethorpe University by Franklin Delano Roosevelt, the Democrat who went on to win the 1932 election three years into the Great Depression.
His comments -- which ring eerily true to Americans this week -- are contained in the original May 22, 1932, speech typed in blue ink and signed by Roosevelt that Oglethorpe plans to display starting Friday.
Roosevelt biographer Doris Kearns Goodwin says Roosevelt understood the importance of making citizens feel their leaders were handling the situation.
"He just understood that action was critical," she said. "You just have to make people feel that they are taking hold of the situation."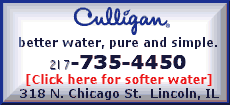 Roosevelt said circumstances that were entirely avoidable led to 1929's infamous "Black Friday," the stock market crash that finally shattered the myth of an invincible U.S. economy.
"We have not been brought to our present state by any natural calamity -- by drought or floods or earthquakes or by the destruction of our productive machine or our man power," Roosevelt told the crowd. "This is the awful paradox with which we are confronted, a stinging rebuke that challenges our power to operate the economic machine which we have created."