Lincoln Christian College students volunteer locally and around the world

Send a link to a friend
[October 01, 2008] Lincoln Christian College makes it their mission to produce students who will "serve and lead in the church and the world," and October is the time of year when students start putting their skills to work with organizations needing servants and leaders.
At the Week of E3 Fair on Thursday, LCC students will browse the choices available for short-term mission trips. Every full-time student at LCC participates in a Week of E3 service project every spring.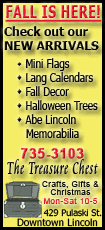 With teams working locally, domestically and internationally, Week of E3 literally takes LCC's students all over the world to serve.
"This year we have trips planned for New York, Mississippi, Thailand and Brazil," said Candra Landers, who oversees the administration of these trips. "But many students will stay closer to home and serve in churches, the YMCA, area nursing homes or service organizations."
Most trips will take place the week before Easter, but making trip choices now gives students time to prepare.
"There is much preparation that goes into these trips," Landers said. "Students often need to conduct research about the needs of the people they are serving, plan projects and gather supplies, and save/raise funds for their expenses."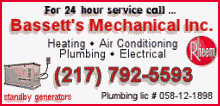 On Oct. 9, service organizations from 11 states will gather at Lincoln Christian College seeking college students to volunteer in their work, and students will meet the representatives looking for interns and volunteers. This Internship & Service Learning Fair will be from 2:30 to 5 p.m. in the Laughlin Center.
After last year's fair, Matthew Rogers of the Christian Church of Clarendon Hills described it as "a fantastic event."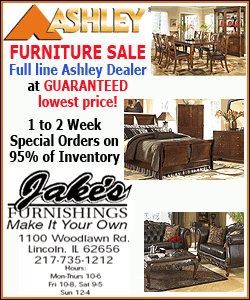 "We made great contacts with students," Rogers said. "Because of the fair, and who we met, we may offer three or four internships in 2008, instead of just the two we had planned for."
Lincoln Christian College places a high value on serving as part of a successful education, realizing that not all learning takes place in the classroom. LCC students value the lessons learned through their volunteer efforts. Graduating seniors have counted their service as critical building blocks in their development, making comments such as: "It has taught me things that (I) cannot learn in the classroom"; and "Ultimately, you learn best by doing. ... The internship has been the most valuable experience I have had in college."
Organizations interested in appearing at the Internship & Service Learning Fair at Lincoln Christian College should contact Kathy Johnson, internship coordinator, at 217-732-3168 or kjohnson@lccs.edu.
[Text from file received from Lincoln Christian College and Seminary]