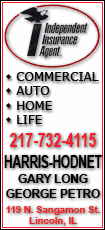 The Agriculture Department on Tuesday estimated North Dakota's spring wheat production at 246 million bushels, up 5 percent from last year and the highest level since the 2003 crop of 253 million bushels. The 2008 figure also is the second-highest since 1996, according to USDA data.
In South Dakota, where winter wheat is a much bigger crop, spring wheat production jumped 31 percent to 68.4 million bushels. It is the highest since the 71.9 million bushels produced in 2004, and, like North Dakota, the second-highest level since 1996, USDA data show.
South Dakota's winter wheat crop was even better than the spring wheat, setting records for both production, at 104 million bushels, and average yield, at 55 bushels per acre. That helped lead to a South Dakota record for production of all wheat, at 172.5 million bushels. The figure is up 17 percent from last year's record.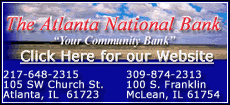 "Fortunately, it was in a year where we had pretty good prices," said Randy Englund, executive director of the South Dakota Wheat Commission.
Increased yields were a big factor in the production of both types of wheat, Englund said.
"In the central corridor, where the majority of the wheat is produced, we had very good timing of rains," he said. "With winter wheat, we also had August rains during planting season the previous fall. We had some tremendous yields."
South Dakota's average spring wheat yield was 45 bushels per acre, up 6 bushels from 2007. In North Dakota, the average spring wheat yield was 38.5 bushels per acre, up 2.5 bushels, though some yields in the east were double that or more.
Fisher attributed the "phenomenal" yields in eastern North Dakota to a combination of factors, including good growing conditions, lack of disease, and better plant varieties and management techniques.
Some farmers were left out of the bonanza, particularly in western North Dakota and northwestern South Dakota, where producers battled dry conditions.
Fisher said verified yield reports in North Dakota ranged from the single digits in the western part of the state to as much as 90 bushels per acre in the east. He said the "quantum leaps" in yield in that region are "what it took to offset the disaster we had in the western part of the state."