In Asia, Japan's Nikkei 225 average fell 1.9 percent to 11,154.76 and benchmarks in Australia, South Korea and Taiwan also dropped.
"The markets are reluctant to take as a completely done deal that (the bailout plan) will go through but there is a growing feeling that it will because it was decisively approved by the U.S. Senate," said Andrew Bell, head of research at Rensburg Sheppards, an investment management company in Britain.
"Global banks are injecting lots of liquidity which is oiling the creaking engine, and there is an optimistic view that central banks are willing to cut rates in the coming weeks," he said. But there has been a "big loss of economic momentum in the last few months," he added.
Swiss bank UBS cheered investors by announcing it expects "a small profit" in the third quarter, raising hopes that a dismal year of U.S. sub-prime related losses -- to the tune of some 45 billion Swiss francs ($40 billion) -- may soon be over.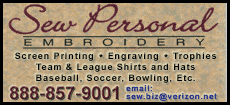 Switzerland's largest bank also said it has further reduced its exposure to the subprime-related investments that caused it to make massive writedowns, starting a year ago.
Shares in UBS, which has been one of the European banks hardest hit by the U.S. property market meltdown, rose by 10.36 percent in Zurich trading.
The European Central Bank was also meeting amid calls for an interest rate cut in the face of the growing financial crisis, but analysts said the bank likely would hold its benchmark interest rate steady for the 15-nation euro zone as inflation outweighs worries about the meltdown.
Also Thursday, France announced it will host a European financial summit Saturday in Paris, and European central banks made yet more dollars available to money markets, offering up another $60 billion in overnight funds to keep the financial system flush with cash.
In Asia, the mood on the markets seemed to improve as the day progressed. Hong Kong's market, down for much of the day, managed a late-day rally, lifted by gains in insurer Ping An and expectations that China will introduce supportive market measures. The Hang Seng index rose 1.1 percent to 18,211.11.
Asian investors gave a tepid reaction to the Senate's approval Wednesday to a revised bailout plan aimed at stabilizing the U.S. financial system. The House of Representatives, which rejected an earlier version of the bill, will likely vote on the bill Friday.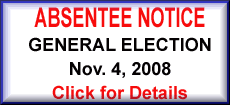 Even if the package is approved, traders are skeptical about its ultimate impact on a faltering global economy. Cleaning up the pile of bad debts on banks' balance sheets will be a long, arduous process, and the crisis is spreading in Europe, where governments have bailed out two troubled banks, Fortis NV and Dexia.
"Investors are still concerned about the efficiency of this rescue plan and how it can help the global economy," said Aric Au, marketing manager for institutional sales at Phillip Securities in Hong Kong. "But at this moment, nobody is sure about this. They need to have more information about the finalized plan."