By midday in Europe, light, sweet crude for November delivery was down 88 cents to $97.65 a barrel in electronic trading on the New York Mercantile Exchange. Prices fell $2.11 overnight to settle at $98.53.
In London, November Brent crude fell $1.23 to $94.10 a barrel on the ICE Futures exchange.
The U.S. Senate late Wednesday approved the rescue bill, 74-25, after adding tax breaks and a provision to raise the cap on federal deposit insurance. The House of Representatives, which rejected an earlier version of the bill Monday, will likely vote on the new version by the end of the week.
"It's probably going to be bullish in the short term if the plan is approved," said Jonathan Kornafel, Asia director for market maker Hudson Capital Energy in Singapore. "It shows we're actually doing something, which would be a reprieve for the market."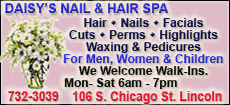 The rescue package would let the U.S. government spend billions of dollars to buy bad mortgage-related securities and other devalued assets held by troubled financial institutions, a move designed to allow frozen credit to begin flowing again and prevent a deep recession.
Recent data shows that U.S. fuel demand is falling while supplies rise.
The Energy Department's Energy Information Administration said Wednesday in its weekly report that crude stocks rose by 4.3 million barrels, or 1.5 percent, to 294.5 million barrels for the week ending Sept. 26. Analysts had expected stocks to rise or fall of 1.5 million barrels, according to a survey by energy research firm Platts.
At the same time, gasoline inventories rose by 900,000 barrels, or 0.5 percent, to 179.6 million barrels. Analysts expected stockpiles of the motor fuel to fall in the range of 1 million to 3 million barrels.
Fuel consumption for the four-week period ended Sept. 26 reached about 19 million barrels a day, down 7 percent from the same period a year ago, according to the EIA.