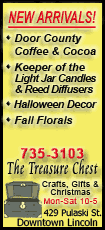 The aim is to prepare the EU members of the Group of Eight for broader talks on the financial crisis with the club of leading industrialized nations, the statement said. No meeting of the full G-8 has been announced, and Sarkozy's office did not further elaborate.
Sarkozy has pushed for a global summit on the crisis, saying capitalism must be restructured to better adapt to a new era.
The official announcement of the summit came as France poured cold water on reports it backed the creation of a special euro300 billion ($422 billion) fund to rescue any crisis-hit European banks.
The idea for a fund was floated by French Finance Minister Christine Lagarde. She was quoted in an interview with German newspaper Handelsblatt as suggesting the creation of an emergency EU fund that would be available if a bank were on the brink of going under, though she did not name a price tag for it. The suggestion was swiftly rejected by Germany.
Several reports suggested the fund would amount to euro300 billion ($422 billion), but Lagarde said that figure was "made up."
On Thursday, a top French presidential adviser, Henri Guaino, took a further step backward, denying that France has studied the creation of any special euro300 billion fund.
"There is no rescue plan under study by France that foresees creation of a European fund of euro300 billion," he said. "Such a fund would be extremely difficult to quickly put together, very difficult to govern on the European level."
However, it remained unclear whether he disputed the price or the very idea for a fund.