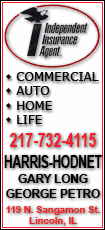 For GE, the cash infusion marks another dramatic turn in a turbulent 2008. The company, which makes everything from light bulbs to jet engines and owns NBC Universal, has cut its earnings forecast twice since April due to problems with its financing unit, GE Capital. It has also announced a reorganization and unveiled plans to spin off or sell its famed appliances unit.
The stock has fallen 42 percent in the past year.
Buffett, after announcing his investment on Wednesday, praised Fairfield, Conn.-based, General Electric.
"GE is the symbol of American business to the world," he said in a statement. "They have strong global brands and businesses ... I am confident that GE will continue to be successful in the years to come."
Analysts said Buffett's endorsement will mean as much or even more than Berkshire's cash.
"He's a smart guy and he wouldn't get involved if he doesn't think it's a great company," said analyst Mike McGarr of Becker Capital in Portland, Ore. "It's a nice endorsement. He doesn't make too many mistakes."
Berkshire, based in Omaha, Neb., is buying $3 billion of preferred shares of GE, which carry a 10 percent dividend. The terms are similar to those Buffett struck with Goldman Sachs. Berkshire also has the option to buy $3 billion worth of GE common shares for $22.25 each at any time over five years. GE's shares closed at $24.50 Wednesday.
The company also said it plans to sell at least $12 billion worth of common stock to the public.
Like the Goldman Sachs deal, both sides will benefit, said Morningstar analyst Justin Fuller.
"I think they're kind of a win-win situation: great deals for Berkshire and good deals for the other companies," Fuller said. "I think in a lot of ways, Goldman and certainly GE, they're, in effect, buying Buffett's backing."
The stock sold to the public and Buffett totals $15 billion in value, enhancing GE's flexibility and giving the company "the opportunity to play offense in this market should conditions allow," GE CEO Jeff Immelt said in a statement.
Shares of GE fell by more than 10 percent earlier Wednesday after a Deutsche Bank analyst cut his 2008 and 2008 earnings forecasts for GE, citing a bleak outlook for the financing unit. The stock pared its losses on the Berkshire news, closing down 3.9 percent.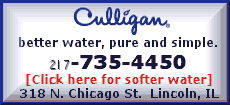 Last week, GE warned the unit would hurt overall earnings, lowering them about 10 percent, to between $19.5 billion and $21 billion.
And in April, GE stunned Wall Street by reporting a 6-percent drop in first-quarter earnings, widely missing its own forecast.