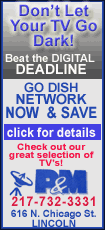 "It was tantamount, really, to a natural disaster," said George Pipas, top sales analyst for Ford Motor Co., which saw sales slide 34 percent, its worst month of the year.
GM, buoyed by its offer of employee pricing on most of its models, said Wednesday that it sold 16 percent fewer vehicles than it did a year earlier. But executives were happy with the performance given the market conditions, which nearly all automakers said were influenced by tighter credit standards knocking buyers from the market.
"A few years ago I'd have jumped out the window with these numbers, and we're on the 39th floor here," Mark LaNeve, GM's vice president of North American sales, said in a conference call from the automaker's downtown Detroit headquarters.
Even Toyota Motor Corp., whose fuel-efficient offerings led to strong sales earlier this year, saw a decline of 32 percent, with the top Japanese automaker blaming the drop on the overall economic conditions.
Many dealers have said customers are having an increasingly hard time qualifying for loans to buy autos, as banks have restricted lending because of widespread mortgage defaults that led to disruptions in the financial markets. Plus, several automakers' finance arms have limited or discontinued leasing.
Unlike other automakers, Toyota officials said its finance arm has a strong ability to provide credit, so that did not cause the sales decline. But a lack of consumer confidence did, they said, especially late in the month.
"The last 10 days of the month are typically the best, and we saw the traffic steadily decline to extremely low levels in the last couple of days," said Bob Carter, group vice president and general manager of Toyota Division in the U.S.
"I think consumers are waiting on the sidelines to rebuild some confidence and get back out into the market," he said.
At Chrysler LLC, sales tumbled 33 percent for the month, while even Honda Motor Co., one of the few automakers that had posted sales growth through August, reported a 24 percent drop.
Mike DiGiovanni, GM's executive director of global market and industry analysis, said it is critical for Congress to approve the government's $700 billion bailout plan to free up credit for car buyers and small businesses.
GM said earlier that tighter credit requirements cost it 10,000 to 12,000 sales per month during the first half of the year, and that number probably grew in August and September.
Passing the bill would ease consumer and business fears of the economy worsening, he said.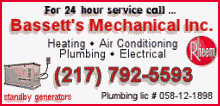 "The psychological impact is of particular importance here," he said. "We need to break that cycle. The only way I know to do that is to pass this legislation."
GM's market share in September grew to just over 29 percent, compared with 23 percent through August, mainly because of the employee pricing offer that expired Tuesday. The offer generally gives people 10 percent off dealer invoice prices, but LaNeve said GM averaged only $100 more in incentives per vehicle than in August. Incentive spending was reduced, he said, because GM did almost no leasing during the month.