Lincoln Police Department reports for Thursday, Oct. 2
Daringer, David A., 18-year-old male, Lincoln; arrested Oct. 2 on North Monroe Street; failure to appear -- warrant

McIntosh-Jackson, Deante G., 18-year-old male, Forest Park; arrested Oct. 1 at North Carroll at Lincoln College; Class A misdemeanor -- possession of drug paraphernalia

White, Barrington E., 19-year-old male, Chicago; arrested Oct. 1 at 300 Keokuk Street; Class C misdemeanor -- possession of cannabis less than 2.5 grams
___
Accident on Oct. 1 at 11:48 p.m.; intersection of Olson Drive and Ball Drive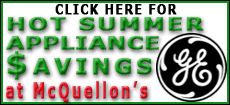 --Norman J. Voots, male, 81, of Quincy; 2008 Ford Kodiak
Voots was traveling southbound on Ball Drive and continued through the intersection, driving up the grass embankment. He went through the chain-link fencing and into the FedEx parking lot, causing damage to approximately 250 feet of the fencing. He said he might have fallen asleep.
He was taken to Abraham Lincoln Memorial Hospital to be evaluated.
Voots was cited for failure to reduce speed to avoid an accident.
___
Logan County Sheriff's Department reports for Thursday, Oct. 2
Bass, Stephen R., 24-year-old male, Lincoln; arrested Oct. 1 on 1300th Street; Logan County warrant -- violation of bail bond; $10,000, 10 percent

Howe, Traci L., 22-year-old female, Lincoln; arrested Oct. 1 at 2201 Woodlawn Road; failure to appear -- possession/consumption of liquor by a minor; $2,000, 10 percent

Wilson, Daniel W., 34-year-old male, DeWitt; arrested Oct. 1 in Hartsburg on Washington Street at Front Street; Class A -- driving while license revoked
___
The public is reminded that anyone is presumed innocent until charges are proven in a court of law.
[LDN]