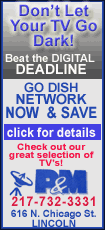 But Ramirez and Torre, winners of six World Series crowns in the AL, wound up on top in their first playoff game together. Ramirez's homer was his 25th in the postseason, extending his own record.
"We get a sense of what he's been doing all these years," Loney said.
It was a good omen for the Dodgers. The last time they started a postseason series with a victory was 1988 -- the Kirk Gibson game in the World Series.
The Cubs will try to get even in Game 2 on Thursday night when they send mercurial right-hander Carlos Zambrano against Chad Billingsley.
"Let's hope we get better," Cubs manager Lou Piniella said. "Let's put this one behind us and go get them tomorrow."
Torre made his 13th straight postseason managerial appearance -- the previous 12 were with the Yankees -- and extended his record for postseason wins to 77 in a matchup with Piniella, another veteran skipper.
The Cubs took a 2-0 lead on Mark DeRosa's homer in the second inning off Derek Lowe, but the Dodgers rebounded against Dempster, who had trouble finding the strike zone all night.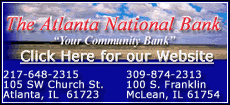 Dempster walked the bases loaded in the fifth, and Loney delivered for the Dodgers.
After swinging and missing the first two pitches, he sent a 1-2 pitch over the wall in center for the grand slam that gave the Dodgers a 4-2 lead and silenced a Wrigley Field crowd that was cheering loudly for Dempster to get out of the jam he created.
"Invariably, when you keep putting people on, they're going to score, and they scored there quickly with that grand slam," Piniella said.
When Matt Kemp followed with a double, Piniella had seen enough and brought in Sean Marshall from the bullpen. Marshall gave up Ramirez's solo shot in the seventh that made it 5-2.
The Dodgers padded the lead in the eighth when Blake DeWitt doubled and reached third on an error by Cubs' center fielder Jim Edmonds, scoring on Casey Blake's single off Jeff Samardzija. Martin homered off Jason Marquis in the top of the ninth.
On the first day of spring training, Dempster said he thought the Cubs would win the World Series this year. Now, they're in a hole already.
Dempster (0-1), 14-3 at Wrigley during the regular season, threw 109 pitches in just 4 2-3 innings, giving up four hits and four runs while walking seven to tie a career high.
Lowe went 6-1 in his final 10 starts of the regular season as the Dodgers got past Arizona to win the AL West, with a huge boost from Ramirez's 17 homers and 53 RBIs in 53 games after he was acquired from the Red Sox.
Lowe (1-0) worked six innings, allowing two runs and seven hits.
DeRosa, who played six positions this season while setting a career high with 21 homers, missed the final four games of the regular season with strained calf muscle.