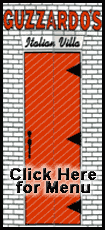 "It's big. Any time you can come into another team's ballpark and win is huge," Lester said.
Los Angeles won eight of nine regular-season games between the teams this year, outscoring the Red Sox 42-17 in the final six. But the Red Sox have won 10 straight postseason games against the Angels dating to 1986, including first-round sweeps in 2004 and 2007 en route to World Series titles.
Boston tied a major league record for consecutive postseason wins over the same opponent, a mark Oakland set against the Red Sox from 1988-03.
The Angels will try to draw even Friday night in Game 2 of the best-of-five series, with Ervin Santana pitching against Boston's Daisuke Matsuzaka.
While just four of 28 teams to lose NL division series openers have come back to win series, it's been an even 14-14 split in the AL, according to the Elias Sports Bureau.
With Boston clinging to a 2-1 lead and rookie Justin Masterson on the mound, Jacoby Ellsbury made a great diving catch on Mark Teixeira's sinking fly to center starting the eighth. Vladimir Guerrero followed with a single before Torii Hunter blooped a hit over first baseman Kevin Youkilis, who quickly recovered and easily threw out Guerrero at third.
Ellsbury and David Ortiz added RBI singles in the ninth off Scot Shields, and Jonathan Papelbon finished for his fifth postseason save, extending his postseason scoreless streak to 15 2-3 innings.
The Angels broke on top with an unearned run in the third on Hunter's two-out, RBI single. Garret Anderson hit a one-out single and, after Teixeira struck out, rookie shortstop Jed Lowrie muffed Guerrero's grounder before Hunter lined a 1-2 pitch to left that dropped in front of Bay.
Lowrie, making his postseason debut, set a major league record for rookie shortstops by handling 155 chances without an error in 49 games at that position during the regular season.
Bay hit an 0-1 pitch far over the left-field fence with Youkilis aboard. He flipped his bat as he began his home run trot upon leaving the batter's box, long before the ball landed in the seats beyond the double-decker bullpen.