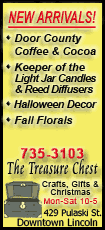 Heck, Johan Santana came back early and threw his best game of the season for the New York Mets. Did it on a bad knee, too.
"I want a ring. It's as simple as that," Sabathia said. "If I'm healthy and feel fine, I want the ball."
For the fourth time in a row, Sabathia will pitch on three days' rest when the Brewers play Philadelphia in Game 2 on Thursday.
So, this late spate of success while starting on three days' rest -- a new trend for the future or a calculated risk to reach October?
And for further debate, what's more important for a starter: Longer breaks or lower pitch counts?
"I think if you did it over the course of a year, maybe for a month straight, it might catch up to you. But towards the end of the year, you have to do what you have to do to win," Buehrle said.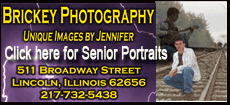 Maverick manager Ozzie Guillen pushed his White Sox pitchers to the limit, with Javier Vazquez, Buehrle, Gavin Floyd and Danks all going on three days' rest in the final four games.
In fact, a lot of teams did it down the stretch as teams were more inclined to throw their aces on short rest than use their No. 5 guys at any time.
Toronto turned to Roy Halladay, A.J. Burnett and Jesse Litsch, and the Mets tried Santana and Oliver Perez. The Phillies won with 45-year-old Jamie Moyer and Brett Myers, who pitched a two-hitter in a key win over the Brewers.
This year, there were 40 instances of pitchers starting on three days' rest, and they went 17-10 with a 3.64 ERA in those games.
Last year, it happened only 23 times and pitchers went 6-8 with a 4.64 ERA, the Elias Sports Bureau said.
"I'd say you're hearing more and more about guys going on three days' rest, especially now," Boston first baseman Sean Casey said. "And guys are having success with it, too. And because they are, you're going to keep seeing teams doing it."
"I mean, you want your big dog to go three days because you've got to have wins. Sometimes you get down to the end of the rotation and it's a crap shoot. You might have a guy who can give you a decent start, but also unbelievably terrible starts. So there's more reliability at the top of the rotation," he said.
Of course, that's how it used to be.
In 1968, there were 1,028 games when a pitcher started on three days' rest. In 1978, it happened 844 times. It dropped to 221 in 1988 and then a decade ago in 1998, there were only 50 instances, Elias said.