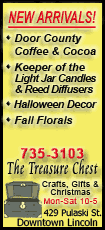 Baseball finished with 78.6 million total fans and an average of 32,539, the commissioner's office said Wednesday. That was down from 79.5 million and a 21,785 average in 2007.
Commissioner Bud Selig had said that breaking 80 million for the first time was in reach, and attendance was at or slightly ahead of last year's pace for the first half of the season before sliding.
Attendance could be hurt next year when the New York Yankees and Mets move into smaller ballparks. They were 1-2 in attendance this year, with the Yankees drawing 4.29 million fans to Yankee Stadium and the Mets drawing 4.04 million at Shea.
In addition to the Mets and Yankees, Boston, the Chicago Cubs, Detroit, Milwaukee and Philadelphia also set home attendance records.