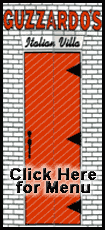 The Steelers, third in the NFL in rushing last season, lost Pro Bowl running back Willie Parker to a sprained knee last week and first-round draft pick Rashard Mendenhall to a season-ending fractured shoulder Monday night against Baltimore.
The earliest that Parker will play again is Oct. 19 at Cincinnati.
Mewelde Moore, normally the Steelers' third-down back, is expected to start Sunday night in Jacksonville, despite being limited to one carry this season before the 23-20 overtime win over Baltimore.
Moore has started 11 games in his career, rushing for 100 yards or more in four -- two with the Vikings in 2004 and two more in 2006.
Davenport, a former Green Bay Packer, was the Steelers' second-leading rusher last season with 499 yards and a 4.7 yards per carry average. He also led them with five rushing touchdowns and had two more touchdowns as a receiver.
"I still know all of the (pass) protections and most of the plays," Davenport said Wednesday. "Some stuff is new, but you've got to adjust to that. That's expected."
Davenport ran for 123 yards and a touchdown in St. Louis on Dec. 20, after Parker broke his right leg early in the game, but was held to a combined 52 yards while starting the Steelers' final two games. He was limited to 25 yards on 16 carries in a 31-29 playoff loss to Jacksonville.
Davenport was released June 28, or two months after Mendenhall was drafted, because the Steelers owed him $1 million if they kept him this season.
"If you passed grade school, you could do the math," he said.
The Steelers decided to bring back Davenport after working him out Tuesday. He was on his way to a conditioning program in Milwaukee and wasn't aware the Steelers were so thin at running back. Fullback Carey Davis also sprained an ankle Monday night and may not be ready for Jacksonville.
"I had a couple of workouts for teams, every team I worked out for said I was at the top of their list," Davenport said. "If someone would have went down, someone would have called me, just like here. When you get an opportunity, you have to be ready when it calls."