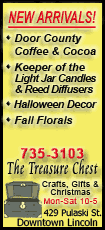 That year, Davis earned $7,000 as the Colts' right cornerback. After two more seasons, he was done with football. He was angered at racism against black players and eager to finish work on his doctorate at UCLA, where he played in college.
Davis was born on an Indian reservation near Muskogee, Okla., to parents of African-American and Native American ancestry.
"Aside from being a great football player, he was a man that knew about life issues and knew how to deal with it," Colts great Lenny Moore told the Los Angeles Times. "He was a beacon. ... He was incredibly respected, both with the white players and the black players."
In 1954, Davis was drafted by the Detroit Lions -- and the Army. After two years of military service, Davis joined the Lions but said he was told, "We don't have a black teammate for you to go on road trips, therefore you can't stay on our team."
Davis got a tryout with the Colts in 1957 and signed as a 28-year-old free agent. He had 10 interceptions as a rookie, returned two for touchdowns and made The Associated Press' All-Pro team.