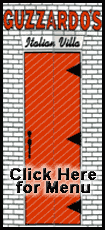 "For me it was just a part of football," Boldin said after watching his teammates practice on Wednesday. "It's an unfortunate incident that happened but, you know, you take your bumps and bruises."
NFL commissioner Roger Goodell suspended New York Jets safety Eric Smith for one game and fined him $50,000 for the vicious, helmet-to-helmet hit on Boldin in the end zone during the waning seconds of the Jets' 56-35 victory over the Cardinals at the Meadowlands on Sunday.
"You never know somebody's intentions," Boldin said, "but I didn't think it was intentional."
Arizona coach Ken Whisenhunt said it wasn't for him to say whether the punishment was warranted.
"I think the commissioner certainly has made it very clear that player safety is an important issue," Whisenhunt said, "and I think he addressed that."
Boldin said he was consulting with doctors on whether to have the sinus repaired or let it heal on its own. He expected a decision "in the next couple of days."
According to the Web site, eMedicine, a high-impact sports injury is the second-most often cause of a sinus fracture. The most common cause is an automobile accident.
Whisenhunt said that until he hears from doctors, he is not ruling out Boldin's participation in Sunday's home game against Buffalo, although it seems highly improbable that he would play.
The two-time Pro Bowl receiver scoffed at any suggestion that this would change his bruising, aggressive style.
"As soon as I get back on the field, it's the same old me," he said. "I don't plan on altering the way that I play, because if I did, I wouldn't be Anquan."
Boldin, his face swollen and his lip cut, said he remembers everything about the play and its aftermath, although he said he may have lost consciousness for an instant.
He crossed the middle of the end zone and went high for Kurt Warner's throw. Boldin was hit in the back by the Jets' Kerry Rhodes, then from the front by Smith, snapping the receiver's head violently backward.
"I have a pretty good grasp of everything that went on, and after it all happened," Boldin said, "everybody all came out, me trying to get up and walk off the field, them telling me to be cautious, just lay there. I remember everything."