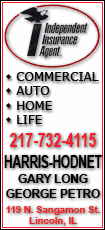 Or was T.O. just blowing off steam after a loss to the Washington Redskins?
Back at team headquarters Wednesday, Owens and Romo insisted a lot is being made of nothing.
"I know in my heart, this team, we're still together," Owens said. "Dude, I promise you, we're fine in this locker room."
Owens is well aware that any slightly provocative comment he makes will become big news. So he should've expected a backlash for saying he didn't get the ball enough after catching seven passes, taking two handoffs and having 11 more balls thrown his way in a 26-24 loss to the Washington Redskins. All told, T.O. was the focus on 20 of 58 plays.
"Dude, it was frustration," he said. "Dude, we lost. It was a game we should have won."
He also blamed the media for "making their stake at a claim to divide this team -- and it's not going to happen."
"It's funny how the week before you guys praised me for giving extra effort," Owens said, referring to positive coverage he received for making a tackle on an interception and a downfield block on a touchdown run during a victory at Green Bay, a game in which he caught only two passes.
"Then I come out this week and say I need to be more involved and I'm vilified. ... I feel like everything is being nitpicked."
Romo gave his usual lines about Owens wanting the ball as much as anyone else but because T.O. is T.O. his requests get more attention, and that he likes teammates who want to be involved.
"It's easy to work with a guy who goes hard and comes here and wants to win," Romo said. "The rest of the stuff? It's stuff. You're going to go through ups and downs. The season is not going to be without bumps in roads, bumps and bruises along the way. We're going to have good moments and bad moments. If you can't keep an even keel, that's when you get in trouble. But this team is fine. There's enough leadership and people on this team that we're going to be fine."
Owens said he didn't need to talk to Romo or offensive coordinator Jason Garrett to straighten things out. And if he did talk to them, "you guys won't know about it."