"
VESSA is a significant labor law that allows victims of domestic or sexual violence to address abuse that may have followed them into the workplace, without fear of employment discrimination or job loss. Domestic Violence Awareness Month gives IDOL the unique opportunity to highlight VESSA's protections and remind the public of its requirements," said Catherine Shannon, director of the Illinois Department of Labor.

For many victims of domestic and sexual violence, abuse experienced at home often follows them to the workplace when they are harassed by threatening phone calls or e-mails. The employee may become less productive due to abuse-related stress or may be unable to work due to physical injuries. VESSA allows an employee who is a victim of domestic or sexual violence to take unpaid leave to obtain medical attention or counseling for physical or psychological injuries; participate in safety planning, including relocation; and seek legal assistance to ensure health and safety. VESSA aims to provide employees with the financial independence necessary to leave abusive situations without fear of losing their jobs.

Blagojevich signed VESSA into law on Aug. 25, 2003, making Illinois one of few states to have statutes or ordinances providing nondiscrimination or leave provisions specifically for victims of domestic or sexual violence. To increase awareness of the law among diverse communities throughout Illinois, the Department of Labor will distribute multilingual radio public service announcements in Spanish, Polish, Ukrainian, Chinese (Mandarin and Cantonese) and Hindi/Urdu.
Employers with 50 or more employees are subject to VESSA, including the state of Illinois and any unit of local government or school district. If an employer is found to have violated VESSA, the Illinois Department of Labor may require the employer to pay damages equal to the amount of wages, employment benefits or other compensation denied or lost, with interest; or provide equitable relief, such as reinstatement, promotion, reasonable accommodations and attorney's fees. Additionally, if the employer fails to pay damages within 30 days after an order is entered, the employer is liable to pay the employee a penalty of 1 percent each calendar day for delay in payment.
Employers are prohibited from discharging, harassing or otherwise discriminating against any individual with respect to compensation, terms, conditions or privileges of employment because the individual is, or is perceived to be, a victim of domestic or sexual violence, or exercises his or her rights under the act.
Any employee who believes his or her rights have been violated may file a complaint within three years after the alleged violation has occurred by calling 312-793-6797 or by visiting www.state.il.us/agency/idol.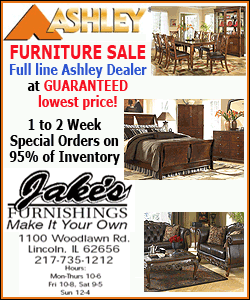 The governor's proclamation reads:
WHEREAS, domestic violence is a prevalent social problem in Illinois that not only negatively affects the victim, but also affects the victim's family, friends and community at large; and
WHEREAS, domestic violence knows no boundaries. It exists in all neighborhoods and cities, and it has no racial, economic, or social barriers; and
WHEREAS, in Illinois alone, there are approximately 115,000 to 125,000 domestic crimes each year; and
WHEREAS, the health-related costs of rape, physical assault, stalking, and homicide by intimate partners exceed $5.8 billion every year, and the annual cost of lost productivity in the workplace due to domestic violence is estimated to be hundreds of millions of dollars, with nearly 8 million paid workdays lost per year; and
WHEREAS, on August 25, 2003 I signed the Victims' Economic Security and Safety Act -- VESSA -- into law. This law, which is enforced by the Illinois Department of Labor, makes Illinois one of only a handful of states with workplace protections specifically for victims of domestic or sexual violence. The law allows employees who are victims of domestic or sexual violence, or who have a family or household member who is a victim of domestic or sexual violence, up to 12 workweeks of unpaid leave in any 12-month period to seek medical attention, legal advice and counseling; and
WHEREAS, the Illinois Department of Human Services is dedicated to ensuring that Illinois residents live free from domestic violence, promoting prevention, and working in partnership with communities to advance equality, dignity, and respect for all; and
WHEREAS, the Illinois Department of Human Services also funds 64 multi-service domestic violence programs throughout the state, offering counseling and advocacy, legal assistance, children's services, and shelter and support services at no cost to the victim; and
WHEREAS, last year the Illinois Department of Human Services expanded the City of Chicago's Domestic Violence Helpline, 1-877-TO END DV, to provide a toll-free, 24-hour, 7-days-a-week, multilingual, confidential service to all Illinois residents: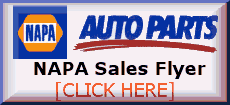 THEREFORE, I, Rod R. Blagojevich, Governor of the State of Illinois, do hereby proclaim October 2008 as DOMESTIC VIOLENCE AWARENESS MONTH in Illinois to raise awareness about the problem of domestic violence, and urge all victims to seek help by either calling a local helpline or visiting a local help center.
[Text from Illinois Department of Labor file received from the Illinois Office of Communication and Information]