CENTRAL ILLINOIS HOPE '08

Are you tired? Feeling Depressed? Hopeless? Are you battling an incurable disease? Have you been raped or abused? Have you thought about cutting yourself and trying to hurt yourself? Are you tired of getting hurt in the church and ready to give up on organized religion? Do you need a boost? If you answered yes to any of these questions or just need a time of real refreshing...this conference is for you! Comeback Ministries International presents HOPE '08 and it is being hosted by Open Arms Christian Fellowship at 311 Broadway in Lincoln,Illinois. The Opening Session is Friday night at 7 PM. Saturday's schedule is listed below.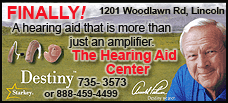 Special guests speakers include Dawn Zywiec. She is a Christian Counselor and a Registered Nurse & Clinical Professional Counselor. Also, she is an adjunct professor at Lincoln Christian Seminary. She specializes in eating disorders, post-abortion healing, adolescent therapy and will speak concerning cutting and hurting oneself. Wendy Crawford will speak concerning rape & drug abuse. Many have been raped and are afraid to tell someone. It stays bottled up and affects one's whole life. Come and let the healing begin. Tami Bray will share about Hope Beyond Murder and Unforgiveness. Years ago her sister and brother-in-law were murdered in Armington. Her sister was 5 months pregnant. Frank Voorhees will share about Hope beyond an incurable disease as he testifies to how the Lord healed him when there was nothing the doctors could do. Larry Crawford along with Kevin & Charlene Wolf will share concerning Hope Beyond Being Hurt in the Church by the Church. So many in Lincoln and Central Illinois have gone through terrible hurt in one Church after another. That is not God's plan. Come and hear from those who have been on both sides of this hurt. Also, Tommy & Diane Williams, from Georgia, will be ministering Hope through music throughout the conference. Registration is 15.00 per individual and 25.00 per couple. If you are not able to pay the registration fee, please contact us and let us know. A limited number of Scholarships are available. Please mail them to Comeback Ministries International @ P.O. Box 306 Atlanta, Illinois 61723 or call Larry @ 309-830-0461 or Wendy @ 309-830-0573 to register by phone. Childcare is available upon request.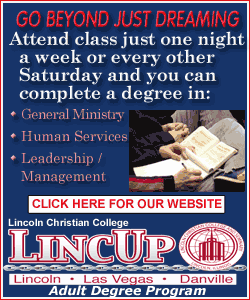 SATURDAY'S SCHEDULE:
8:45 -- Continental Breakfast Served
9:15 -- Opening Praise and Worship
9:30 -- Session #1 Hope Beyond An Incurable Disease!
10:15 -- Ministry and Prayer Time
10:30 -- Break
10:45 -- Session #2 Hope Beyond Rape, Murder & Unforgiveness!
11:45 -- Ministry & Prayer Time
12:00 -- Catered Lunch
12:45 -- Session #3 Hope Beyond Cutting & Hurting Oneself!
1:45 -- Ministry & Prayer Time
2:00 -- Break
2:15 -- Session #4 Hope Beyond Being Hurt in the Church By the Church
3:00 -- Ministry & Prayer Time
3:15 -- Break
3:30 -- Celebration and Commissioning Service