By midday in Europe, light, sweet crude for November delivery was up 12 cents to $94.09 a barrel in electronic trading on the New York Mercantile Exchange.
Earlier in the session, the contract fell as low as $92.81 before rising to $94.85 and then slipping again.
Overnight, prices fell $4.56 to settle at $93.97, the lowest level since Sept. 16.
In London, November Brent crude rose 17 cents to $90.13 a barrel on the ICE Futures exchange.
The U.S. House of Representatives was expected to vote later Friday on the bank rescue package after the U.S. Senate overwhelmingly approved it Wednesday. House lawmakers stunned investors Monday by rejecting the bailout plan, although the Senate added $100 billion in tax breaks and other sweeteners in a bid to win over enough dissenting House votes.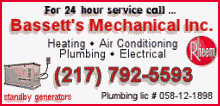 "Approving the bailout may create a little bounce and alleviate the negative sentiment temporarily," said John Vautrain, an energy analyst with consultancy Purvin & Gertz in Singapore. "The problem is U.S. gasoline demand has been off one heck of a lot."
Statistics from the U.S. Labor Department released Thursday showed more signs of a weakening economy, adding to concerns about falling oil demand.
The Labor Department reported that initial claims for jobless benefits increased by 1,000 to a seasonally adjusted 497,000, significantly above analysts' estimate of 475,000 and a seven-year high.
Also Thursday, the U.S. Commerce Department said factory orders in August plunged by 4 percent compared to July, a much steeper decline than the 2.5 percent drop analysts expected and the biggest setback since a 4.8 percent plunge in October 2006.