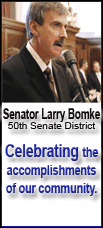 The banks' plan cheered investors because unlike several recent banking deals it hasn't been put together at the behest of regulators or using government money. The agreement upends a plan announced Monday by Citigroup Inc. to acquire Wachovia's banking operations for $2.16 billion, a deal orchestrated by regulators.
The deal comes as investors remain eager for some resolution on the government's plan to buy up the bad mortgage-related debt blamed for clogging the world's credit markets. Trading has been volatile throughout the week based on investors' reading of whether the plan would win approval; on Monday, the House's rejection took Wall Street and Capitol Hill by surprise.
The Senate subsequently passed a sweetened version of the plan that added tax breaks and raised the limit on federal deposit insurance from $100,000 to $250,000. The revote is expected to occur again during market hours, which could make for somewhat restrained trading before that.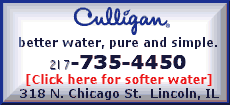 On a busy Friday investors also will be looking to a key government reading on employment for clues about the well being of the economy.
The Labor Department is expected to report at 8:30 a.m. EDT that employers reduced jobs for the ninth straight month. Wall Street expects job losses for September will total 100,000, according to economists polled by Thomson/IFR. This year, the economy has shed 605,000 jobs. The unemployment rate is expected to remain flat at 6.1 percent.
Investors are eager for unemployment to remain in check because widespread job losses could damp consumer spending, which accounts for more than two-thirds of the nation's economic activity.
The credit markets indicated increased demand for safety early Friday. The yield on the 3-month Treasury bill, the safest type of investment, fell to 0.57 percent from 0.70 percent late Thursday. Yields have remained low in recent weeks as investors have worried about the health of the credit markets. Demand is high because investors are eager to safeguard their money.