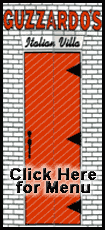 The employees will be told by Dec. 1 whether their jobs will continue -- which will be the case for most of the 43,000 employees -- moved to other jobs or eliminated, according to a separate memo Thursday from Scharf.
"The largest number will continue as employees of JPMorgan Chase," the memo said. "We will ask other employees to serve in transition roles over a number of months or longer, and will give them financial incentives to remain through the transition period. Finally, we will tell other employees -- the smallest group -- that their jobs are ending in the near term."
All employees' key benefits -- salary, health insurance, bonus plans, 401(k) retirement plans and pension plans -- will remain the same "for now," Scharf said.
Fishman held the job only a few weeks before Washington Mutual was seized by the government on Sept. 25 and sold to the Wall Street investment bank for $1.9 billion. He is not taking any of the multimillion-dollar severance pay under the employment contract he signed with WaMu, a spokesman for Fishman said Thursday.
It is doubtful that Fishman would be entitled to severance payments because of regulations governing the disposition of the thrift's holding company, the spokesman said, but in any event he is not accepting severance under these circumstances.
Fishman's employment agreement with WaMu provides around $6 million in cash severance and retention of his $7.5 million signing bonus if he leaves his job, according to a company filing with the Securities and Exchange Commission.
Fishman's spokesman declined to say whether he planned to keep the signing bonus.
Sen. Maria Cantwell, D-Wash., said she was happy that JPMorgan Chase will honor the supplemental pension plans of WaMu employees.
"While some of their retirement savings were secured by the federal government, supplemental pensions and other earned income were not," Cantwell said in a statement. "Until today, JPMorgan remained silent on whether they would honor these benefits."