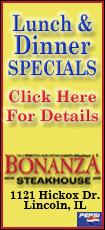 The new, ultramodern facility offers therapeutic exercise, manual therapy, therapeutic modalities, strength training and education.
Jeff Schade, the owner of the fitness center as well as 13 others throughout central Illinois, was on hand for the ceremony. Schade started Champion Fitness in 1996 with one location and one guiding principle: The patient comes first. Since Champion's inception, Schade has been involved in every facet of the business and has seen it grow from its initial location in Pontiac to multiple locations across central Illinois.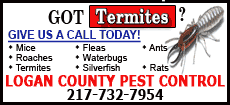 Prior to Champion, Schade had directed a Human Performance Institute, working with professional athletes such as Ozzie Smith, Ray Lankford and Riddick Bowe. He also was director of physical therapy at St. James Hospital in Pontiac. Schade is currently very active in the community as a coach, sponsor of many youth athletic teams and assists several area high schools.

Schade attended the University of Illinois and received his athletic training certificate. Later, he earned a bachelor's degree in physical therapy from Finch University of Health Sciences / The Chicago Medical School.
The new physical therapist on staff is Kelli Bryant from Decatur. Bryant carries excellent credentials, graduating and obtaining her master's from one of the most acclaimed universities offering physical therapy degrees, Saint Louis University.
Although Champion works through doctor referrals, they do offer evaluations for those who believe physical therapy might be of benefit to them in their lives. The center currently has 21 patients receiving some type of therapy.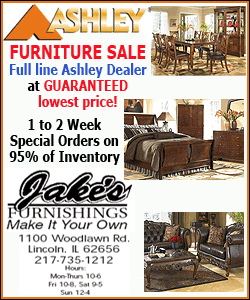 Champion works with individuals to ensure therapy progresses smoothly, including assisting with insurance matters and physician reports, and they are Medicare/Medicaid-approved.
Both Schade and Bryant stressed that new patients are scheduled within 48 hours and the staff works with each patient to try to accommodate the patient's active lifestyle.

Schade discussed the effects the economy has on his type of business as marginal. Of course, in difficult financial times, individuals might put off elective surgeries that might entail postoperative therapy. But for many, the operations and therapy are needed to return to a productive life. Champion's 14 locations are kept busy.
More information concerning Champion and their physical therapy programs can be obtained by calling them at 217-735-1672 or by visiting on the Web at www.champfit.com.
[LDN staff; Champion Fitness]