The mental health protections are part of a massive bill designed to help the economy. Dominici senses that somehow the bill will become law, even though many lawmakers from both parties are unhappy with the economic bailout.
Domenici has a daughter diagnosed with atypical schizophrenia. He got involved in the parity issue after joining a National Alliance on Mental Illness support group nearly 20 years ago. On his way home from work, he and his wife, Nancy, would meet with other parents of children with mental health problems.
"The first real understanding of how broad the problem was came from those meetings where I met with mothers and fathers who had children who were mentally ill, and they were going bankrupt because they couldn't pay the health bills, or their children were in jails instead of hospitals," Domenici said.
He said perceptions about the ability to treat mental health problems have changed greatly over the years, but coverage has also become an expensive proposition. So, he and others, such as the late Sen. Paul Wellstone, D-Minn., began pushing for health insurance parity. Pushback came from those who would have to bear most of the expense.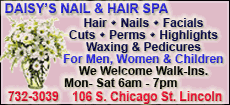 "Those who stood to lose fought hard and that was principally insurance companies and businesses," Domenici said.
Employers and insurers were concerned that legislation would have required plans to cover a "telephone book" of conditions, raising costs beyond what companies and their workers could afford and potentially negating companies' ability to offer any health coverage at all.
The legislation now before the House does not mandate that group health plans cover mental health or addiction treatment, only that when plans do so, the coverage must be equitable to other medical coverage. The insurance industry is now a strong supporter of the parity legislation.
In 1996, Sens. Wellstone and Domenici won passage of a law banning insurance plans that offer mental health coverage from setting lower annual and lifetime spending limits for mental treatments than for physical ailments.
The pair again teamed up in 2001 on a predecessor to the legislation now before the House. After Wellstone was killed in a plane crash in 2002, Sens. Edward Kennedy, D-Mass., and Mike Enzi, R-Wyo., took on larger roles in getting a bill passed in the Senate.