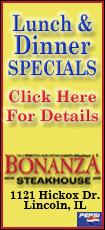 "We're going to L.A., we need one more win. We're not there yet," Ramirez said. "They're the best team in the National League and anything could happen."
But unless the Cubs can show some semblance of the team that won 97 games this season, they're headed to another disappointing finish. Each infielder made an error during the game and the Dodgers scored four unearned runs in the second inning to jump ahead 5-0.
"It wasn't good baseball. In fact, the last two days, that's probably been the two worst games we've played all year," frustrated manager Lou Piniella said. "It wasn't fun to watch, I'll tell you that."
Chicago became the 23rd major league team to lose the first two games at home in a best-of-five playoff series, according to the Elias Sports Bureau. Only one has come back to win -- the 2001 New York Yankees against Oakland.
Of course, that Yankees team was managed by Joe Torre, now in the Dodgers' dugout.
"When you give extra outs, chances are they're going to be capitalized on, and that's what we were able to do," Torre said.
The series switches to Dodger Stadium for Game 3 on Saturday night. Rich Harden will face Hiroki Kuroda, who pitched a four-hit shutout against the Cubs in Los Angeles on June 6.
"We're going to come out and try to jump on them again at home. That would be nice," Billingsley said.
Just a few days ago, Cubs fans were excited about the team's chances of winning its first World Series title since 1908. But suddenly, Chicago is on the brink of elimination. The Cubs must win two consecutive games in Los Angeles to get the series back to Wrigley.
Billingsley shut down Chicago's slumping lineup and Ramirez's 26th postseason home run landed on the roof of the batter's eye club in center, at least 450 feet away. It was his second jaw-dropping shot in two nights.
Meanwhile, the four errors by Chicago tied a division series record.
"This is a tough field. You're probably not going to see as many mistakes at Dodger Stadium because the playing surface is so good," said Martin, who capped the second-inning rally with three-run double. "The playing surface is the same for both teams. We just didn't make as many mistakes as them."
Billingsley allowed five hits and a run in 6 2-3 innings against the Cubs, who haven't played like the team with the NL's best record or one that went 55-26 this season in its home park.
After losing 7-2 in Wednesday night's opener when starter Ryan Dempster walked seven, they played tight -- even with ace Carlos Zambrano on the mound. Chicago dropped its eighth straight playoff game overall.
Billingsley said it "kind of" looks as though the Cubs are pressing.
"I'm not surprised, but I'm in shock," Zambrano said about his teammates' wobbly defense. "We have a good fielding team."
Consecutive errors by normally reliable Mark DeRosa and three-time Gold Glove winner Derrek Lee led to the Dodgers' five-run second.
Andre Ethier hit a leadoff single and when he took off for second on a hit-and-run, Cubs shortstop Ryan Theriot, who was headed to the bag, couldn't reach James Loney's bouncer. The single went off Theriot's bare hand and into left field, putting runners at the corners.
With the crowd chanting "Let's Go Z," Zambrano got a third strike past Matt Kemp for the first out. Blake DeWitt hit a hard grounder to second that was made for a double play, but DeRosa fumbled it -- the error allowing Ethier to score and putting runners at first and second.