Ryan Madson and J.C. Romero worked the eighth, and Brad Lidge had a suspense-free ninth for a change.
Pitching on three days' rest for the fourth consecutive start, Sabathia had his worst outing since joining the Brewers in a trade with Cleveland on July 7.
The burly left-hander allowed five runs and six hits -- all for extra bases -- in 3 2-3 innings. He walked four, his second-highest total of the season.
"When you've got a guy like CC on the ropes you've got to take advantage," Victorino said.
Now, Sabathia might have to wait six months for his next start. And, that might be in a different uniform. The 28-year-old will be one of the most sought-after free agents at the end of the season.
The Phillies are closing in on their first trip to the NLCS in 15 years. Game 3 is Saturday night in Milwaukee, with 45-year-old Jamie Moyer (16-7) pitching for the NL East champions against Dave Bush (9-10).
Sabathia was 11-2 with a 1.65 ERA in 17 starts for Milwaukee, almost single-handedly leading the wild-card Brewers to their first postseason berth since 1982.
But he struggled in the playoffs -- again. He's lost his last three postseason starts, including two against Boston in last year's ALCS. Overall, Sabathia is 2-3 with a 7.92 ERA in the playoffs.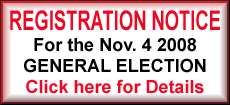 Sabathia had all his pitches working in the first. Victorino doubled with one out and stole third, but Sabathia struck out Chase Utley and Ryan Howard to end the threat. Utley couldn't touch Sabathia's off-speed stuff and Howard had no chance against a 96 mph fastball.
Sabathia was uncharacteristically erratic in the second and the Phillies took advantage. Jayson Werth lined a one-out double to left-center and Pedro Feliz followed with an RBI double down the left-field line to tie it at 1.
After Carlos Ruiz grounded out, Myers kept the inning going by working a walk. Digging in, choking up and crouching, Myers drew cheers for fouling off a 1-2 pitch after wildly missing the first two pitches.
He fouled off two more during the at-bat and earned a standing ovation from an appreciative crowd that understood the importance of making Sabathia throw more pitches. Sabathia then walked Jimmy Rollins on four pitches to load the bases.
That brought up Victorino, who had a career-high 14 homers this season. Victorino fell behind 1-2 before driving a hanging curve into the seats in left to give the Phillies a 5-1 lead. The Flyin' Hawaiian raised his arm in the air as he circled the bases with his father watching in the stands.
"He threw me a slider," Victorino said. "He provided most of the power but I put a good swing on it and it left the park."
The sellout crowd of 46,208 -- the largest in the five-year history of Citizens Bank Park -- went wild, waving their "Fightin' Phils" rally towels and bringing Victorino out of the dugout for a curtain call.
Myers, who batted .059 (4-for-58) this season with four walks, made Sabathia throw 10 pitches his second time up. During the at-bat, a fan reached over the railing down the right-field line and caught a foul ball with his cap. The guy got a standing ovation. So did Myers after he flied out.
It was that good a night for the Phillies and their championship-starved fans, who haven't celebrated a title since the NBA's 76ers won it all in 1983.
The Phillies chased Sabathia in the fourth. Rollins doubled with two outs and Victorino was intentionally walked. Utley walked to load the bases, ending Sabathia's night. Mitch Stetter came in and struck out Howard looking.