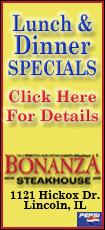 Quarterback Matt Grothe accounted for most of South Florida's offense, but the Bulls didn't score any points on offense in the first half. Grothe was 11-of-20 for 129 yards and rushed 11 times for 25 yards, including a 1-yard keeper for a TD in the third.
Grothe threw a 22-yard touchdown pass to Jessie Hester in the fourth quarter to give the Bulls a 22-20 lead. But Pittsburgh came right back to take the lead, covering 60 yards on three plays in a quick drive that ended with a 3-yard run by McCoy. The 2-point attempt failed.
McCoy, a sophomore, rushed 28 times for a game-high 142 yards, his second straight game over 100. Mike Ford ran 14 times for 73 yards for the Bulls.
South Florida struggled in the first half with the offense was held to just 77 yards. Grothe was 5-of-12 with an interception. The pick by Don DeCicco was the first interception for Grothe in 107 passes and just his third in six games.
The Bulls had a 42-yard field goal attempt blocked by Greg Williams, and on their next field goal attempt, South Florida faked the kick but backup quarterback Grant Gregory failed to convert on fourth down.
The Bulls scored first when Quenton Washington broke through untouched and blocked a punt by Dave Brytus. Charlton Sinclair picked up the fumble, returning it 27 yards for the score.
However, Pittsburgh scored on its next drive with Stull hitting receiver Jonathan Baldwin for a 52-yard touchdown pass. The Panthers took a 14-7 lead on a 6-yard run by McCoy and extended the lead to 10 when Conor Lee hit a 35-yard field goal with 22 seconds left in the first half.
Lee's 31-yard field goal made it 20-14 in the fourth.