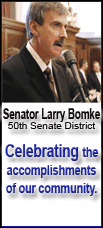 Utah got the ball back at its own 45 with 1:06 left, and Johnson moved the Utes to Oregon State's 24 where the Utes called a timeout with 2 seconds left. Sakoda kicked his third field goal of the game and the Utes' hopes for a Bowl Championship Series berth were still alive -- barely.
The win gave the Mountain West Conference a 6-1 record against the Pac-10 this season.
Freshman Jacquizz Rodgers ran for 101 yards and a touchdown for the Beavers, who were coming off their upset of then-No. 1 Southern California last Thursday. Rodgers had 186 yards and two touchdowns in Oregon State's first win over a No. 1 team in 41 years.
Rodgers also had 76 receiving yards, breaking a middle screen for 41 yards late in the fourth quarter on third-and-9, setting up Lyle Moevao's 2-yard touchdown pass to Brady Camp with 2:18 remaining.
The Beavers held Utah to just 30 yards in the third quarter and needed only one more defensive stop to win it. But they couldn't stop Johnson on the tying drive.
After two short gains, Johnson found Brent Casteel for a 25-yard pass play to the 25. On the next play, Johnson hit Bradon Godfrey for a touchdown to get the Utes within 28-26. Johnson's pass on the 2-point conversion was incomplete, but Greg Laybourn was called for pass interference in the end zone and the Utes got another chance. Johnson dropped back, then outran the Beavers to the right corner to tie it.
Oregon State's three-and-out barely burned any time off the clock and Johnson led the final drive.
Moevao was 21-of-31 for 313 yards and two touchdowns and the Beavers' defense forced three turnovers, including an interception Al Afalava returned 26 yards for a touchdown that gave Oregon State a 9-3 lead on the first play of the second quarter.
Johnson struggled in the third quarter, but recovered late in the fourth and finished 17-of-30 for 201 yards and two touchdowns.
Utah won despite being outgained 405-337.
The Beavers fell behind 20-9 on a 12-yard run by Casteel with 2:31 left in the second quarter, but Moevao led the Beavers right back up the field and completed a 24-yard touchdown pass to Shane Morales with 1:13 left before halftime.
Utah got the ball back to start the third quarter, but Johnson fumbled as he was being tackled by Slade Norris and the Beavers recovered at the 34. Rodgers gave Oregon State a 21-20 lead on a 7-yard touchdown with 12:33 left in the third.