Looks like Evans will be around for quite a while longer after Thursday, when he signed a four-year, $37.25 million contract extension that locks him up through 2012 and prevents the Bills from losing him to free agency this offseason.
Under terms of the deal, Evans is guaranteed $18.25 million, representing a significant raise over the $2.25 million base salary he'll make this season, the final year of the rookie contract.
"It's really hard to put into words. I'm very excited," Evans told The Associated Press. "I really wanted to stay here. We have a great group of guys and a great organization to be a part of."
The deal is a renewed indication of the Bills' commitment to securing their core stars, and was struck at a time when AFC East-leading Buffalo (4-0) is off to its best start in 16 years in an attempt to end an eight-year playoff drought, the longest in franchise history.
The Bills were not available for comment except to announce the contract in a press release issued hours after the team completed practice in preparing for Sunday's game at Arizona. The Bills had previously maintained that re-signing Evans was their top priority this year.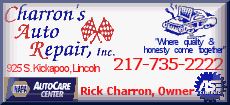 The Bills 2004 first-round pick out of Wisconsin, Evans had enjoyed only one winning season in Buffalo, his first, when the Bills finished 9-7 but missed the playoffs with a season-ending loss to Pittsburgh.
And yet, he was so eager to stay in Buffalo that he refused to establish a deadline even as negotiations dragged on into the season. Evans also shrugged off speculation that he had the opportunity to cash in as one of the NFL's more high-profile free agents this offseason or, at the very least, force the Bills to retain his rights for one more year by designating him as their franchise player.
"It took a lot of patience on both sides," Evans said, in regards to talks which opened last spring. "But they were men of their words. They told me they were going to get this deal done and that's what happened."
Evans certainly didn't play as if he was distracted because he's off to the hottest start of his career this season with 14 catches, a team-leading 332 yards receiving and one touchdown. He ranks second among AFC receivers in yards and has six catches of 25 yards or longer, tying Green Bay's Greg Jennings for most in the NFL.
Evans already ranks seventh on the Bills' career list with 4,059 yards receiving, and fifth with 30 career touchdowns receiving.
His best season came in 2006, when he finished sixth in the NFL with 1,292 yards receiving. Evans' production, though, tailed off last year when he finished with 849 yards and a career low five touchdowns.
The drop in numbers were in part a reflection of the Bills' carousel at quarterback. Starter J.P. Losman was benched twice and eventually lost the job for good to current starter Trent Edwards last November. It didn't help that Buffalo also lacked a secondary receiving threat to draw attention away from Evans.