Notre Dame Invitational next for Redbird cross-country

Send a link to a friend
[October 03, 2008] NORMAL -- The Illinois State men's and women's cross-country teams are back in action Friday, as they head to Notre Dame, Ind., for the 53rd running of the Notre Dame Invitational, hosted by Notre Dame and held at the ninth hole of the Notre Dame Golf Course. The meet will kick off with the Gold Division women's 5K and men's five-mile races at 1 p.m. (CST) and 1:45 p.m., respectively, followed by the Blue Division women's and men's races at 3:15 p.m. and 4 p.m., respectively.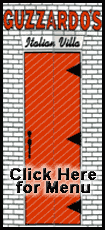 A total of 60 schools are scheduled to participate in the Notre Dame Invitational, 19 of which are currently ranked in the top 30 of the U.S. Track and Field and cross-country Coaches Association men's and women's polls.
The invitational is broken down into two divisions: the top-tier Blue Division and the second-tier Gold Division. The ISU men's team will be competing in the Blue Division, while the women's teams will be competing in the Gold Division.
"I just want to see the women and the men get up into the race early and extend themselves, while also running as team, said Illinois State head coach Jeff Bovee. "This is a great opportunity to run against some great teams, but I still want them to go and run with some reckless abandonment and realize that we can take some chances this time of the year to learn about ourselves. We need to do that now so that once we get to the conference championships, we know what the best race strategy is."
The ISU men will be racing in a heated field of 25 nationally or regionally ranked teams for five miles, which is only about a 5-second addition to their usual 8K distance.
"I think that if we have an OK day, we could finish top 20; if we have a good day, we could finish in the top 15 and if we have a really good day, top 12," said Bovee. "We are not trying to focus on the team placing. This is only the second race of the season for Scott (Krapf), Mike (Richardson) and Matt (Mroczynski) so, typically, they should make some nice improvements. Then for runners like Rich Eber and Kevin Grady, this is only their second time running this distance in their life, so they are going to see improvement because they are even bigger rookies."
The men will take nine runners to the meet, including senior Mike Richardson; juniors Scott Krapf and Rob Barkulis; sophomores Matt Mroczynski, Jon Roberts, Jim Link and John Navarro; and freshmen Rich Eber and Kevin Grady.
"I would like to see Mike, Jon (Roberts), Rich and John (Navarro) run as a pack and get through three miles together," said Bovee. "I would also like to see Scott and Matt work together upfront and see Mike bridge the gap between our top two and three guys. I think we are ready to run really well. This race is going to be a great meet for us to continue and build confidence and see where we match up against a team like Indiana State, which is in our race and is the only other Missouri Valley Conference team that is going to be at Notre Dame."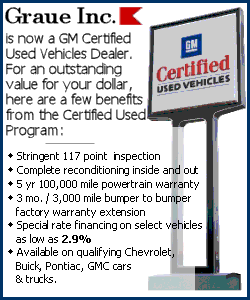 Competing in the Gold Division race for the Redbird women will be seniors Kathleen Thompson and Natalie Scatena; junior Kim Ebbesen; sophomores Jess Husted, Kirsten Lang, Olivia Myers, Gina Kapusta and Michelle Brunk; and freshman Aisha Praught. Sophomore Sarah Glowacki will compete in the junior varsity race at 2:30 p.m. (CST).
"The women are equally as ready as the guys to go out there and compete well," said Bovee. "This is a chance for us to really make our mark. I am excited to see what Kirsten Lang can do, bouncing back from our home meet (Illinois Intercollegiates, Sept. 19) after having a great performance there, coming back and hopefully dropping her time. Also, Olivia Myers' confidence is continuing to build, and Kim Ebbesen has been looking really good at practice."
The Notre Dame Invitational is one of the nation's oldest and largest intercollegiate cross-country meets. It was started in 1956 and has been run continuously ever since. The men's race originally began as a four-mile event before being extended to five miles in 1968, with the 5K women's race being added in 1987.
[Text from file received from ISU Athletic Dept.]