October is Disability Employment Awareness Month in Illinois

Send a link to a friend
[October 03, 2008] CHICAGO -- Gov. Rod R. Blagojevich proclaimed October 2008 as Disability Employment Awareness Month and announced Thursday that his administration will recognize numerous companies this month for their commitment to hiring people with disabilities.
In the last three years, the Illinois Department of Human Services vocational rehabilitation program helped 15,165 people with disabilities become employed, an average of 5,055 people employed each year.
"More Illinois employers, both large and small, are finding that people with disabilities represent a proven work force of dedicated, qualified and valuable employees," Blagojevich said. "We will continue to work hard to help people with disabilities find and retain good jobs in Illinois. Everyone has a right to go to work and support themselves and their families."
As Illinoisí lead agency serving individuals with disabilities, the Department of Human Services helps people with disabilities prepare for and find quality employment that pays a living wage and offers opportunities for advancement. The department works closely with employers through its corporate business partner initiative to match them with qualified individuals with the skills and qualities they need. The agency also offers a wide range of support services to assist eligible individuals with disabilities in obtaining and maintaining employment.
The percentage of people with disabilities who received job placement services from the Department of Human Services rather than through a contract agency rose from 32 percent in fiscal to 39 percent in fiscal 2008.
The 15,165 individuals who became employed through the departmentís vocational rehabilitation program work an average of 29.5 hours per week, and 30.1 percent receive medical insurance benefits through their employer. The average hourly wage earned by individuals employed after participating in the departmentís vocational rehabilitation services rose from $9.41 in fiscal 2006 to $9.79 in fiscal 2008.
Blagojevichís administration actively encourages businesses to participate in Disability Mentoring Day on Oct. 15. This day is recognized across the nation and allows employers to see firsthand the value and diversity that workers with disabilities bring to the workplace. Job seekers with disabilities have the opportunity to learn about a variety of employment settings, which can assist them in career exploration and job search.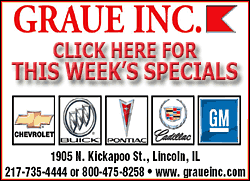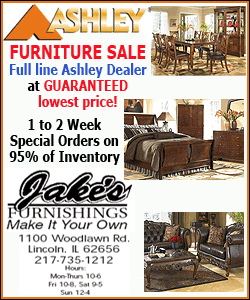 "The most important part of a job search is the ability to network with people in the work force," said IDHS Secretary Carol L. Adams, Ph.D. "Helping job seekers with disabilities develop employment networks can help level the playing field during their job search. This year the administration is working to increase the number of job seekers with disabilities who are involved in mentoring situations."
Recognition events are being organized by many of the department's field offices, including those listed below:
Oct. 9 -- Employer panel at Workforce Network in Peoria, 10-11:30 a.m.

Oct. 14 -- Passavant Hospital tour, Jacksonville, 9-10:30 a.m.

Oct. 15 -- Downers Grove DRS office will host an employer panel at the Glenside Public Library, Glendale Heights

Oct. 15 -- Springfield DRS office event at the state fairgrounds
9 a.m.-noon -- Independent showcase. 52 community agencies will distribute information to general public.
1-4 p.m. -- Employer fair. 75 area employers will distribute information and applications on current and future job openings for potential candidates. Open to general public.

Oct. 17 -- Nancy Turini, transition specialist, Grand Chain Learning Center, 12:30 p.m.

Oct. 30 -- Chicago Region 1 employer recognition event at South Shore Cultural Center, Solarium Room, 7059 S. South Shore Drive, Chicago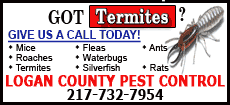 For more information about hiring people with disabilities and other services provided by the Department of Human Services, Department of Rehabilitation Services, call 1-800-843-6154 or 1-800-447-6404 TTY.
[Text from file received from the Illinois Office of Communication and Information]