A hauntingly familiar task
Jaycees prepare for this year's haunted house

Send a link to a friend
[October 06, 2008] The Lincoln Jaycees have been chartered in this community for 52 years. Going back almost to the beginning, their haunted house in the month of October has been a signature event of the organization.
Chris Harbor, the current president of the Jaycees, recently walked through the buildings that were being transformed into a maze to thrill and scare children and adults alike, explaining the procedures to get the buildings ready.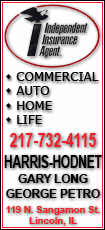 There was still a lot of work to do before the inaugural date of Oct. 10, but he was confident that, as always, the show would be ready in time.

This year the Jaycees offered a course on how to build a haunted house. The plan was twofold. First, it would be educational for those who were interested in the dynamics of such a project. Secondly, there was an opportunity to reach new volunteers and perhaps even recruit a few new members. Like service organizations all over, the Jaycees could use a few more good members.

This year's haunted house is located at 1728 Tremont St., in the former MTI welding school buildings. The current owner, Greg Patel of Lincoln, has kindly allowed the Jaycees to use the buildings for the haunting.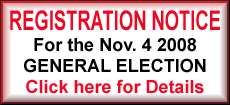 The two large buildings will allow for plenty of twists and turns with numerous nooks and crannies for ghouls, ghosts and goblins to lurk and wait for visitors.
Although many residents associate the Jaycees with this one annual project, they do a great deal more during the year, including the Senior Feast, Breakfast with Santa and the Angel Tree. The organization also has a 50/50 raffle that they operate at the Speedway during racing season.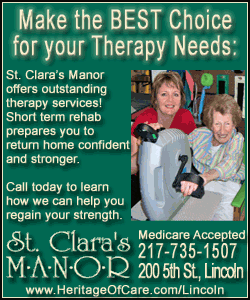 The dates for this year's haunted house are Oct. 10-11, 16-18, 23-25, 30-31 and Nov. 1.
The times are 7-10 p.m. Thursdays, 7-11 p.m. Fridays and Saturdays.
Tickets are $5 with a special: "Buy one, get one free on Thursday."
There is a special matinee for kids on Oct. 25 from 1 to 3 p.m. with admission only $1. At the matinee, the lights will be on, there will be treats, and friendly ghosts and monsters will visit with the youngsters and those older, or who might be a little faint at heart.
You can find out more about the haunted house and the Lincoln Jaycees at http://lincolnjaycees.com/.
[News release; LDN]