Online safety refresher course for Illinois hunters

Send a link to a friend
[October 06, 2008] SPRINGFIELD -- The Illinois Department of Natural Resources is reminding hunters that spending a few minutes online before heading into the field could be the difference between life and death. Safety education courses are the best way to refresh the minds of even the most seasoned hunters.
This year, the Department of Natural Resources is offering hunters a new way to re-educate themselves on tree-stand safety before heading into the field. HunterExam.com and the Treestand Manufactures Association are offering a free online safety course available from www.dnr.state.il.us under the "What's New" section.
"It's quick, it's easy, and it might save your life," said Sam Flood, acting director of the Department of Natural Resources. "Every year in Illinois, hunters are injured or killed in the field, and most accidents are preventable if the proper precautions are taken."

Last year there were 28 reported hunting incidents in Illinois, of which 12 involved falls from tree stands. Many of those falls resulted from hunters' failure to wear a fall-restraint harness.

"Tree stands have evolved over the years, and so has tree-stand safety education. What used to be considered safe five to 10 years ago is not considered safe today," said Jeff Hopkins, safety education coordinator for the Department of Natural Resources. "By reviewing the narrated safety tips, a hunter, new or experienced, can learn about the latest Treestand Manufacturers Association safety standards and guidelines."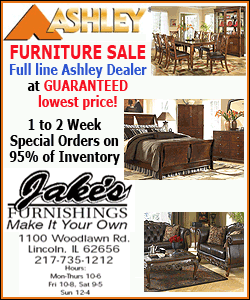 The Department of Natural Resources offers free hunting safety courses to the public. The courses are taught by volunteer safety instructors and include instruction on hunting regulations, hunter ethics and responsibility, archery, firearms, ammunition, first aid, wildlife identification, and conservation. A minimum of 10 hours of instruction is involved.
Illinois law requires that anyone born on or after Jan. 1, 1980, must successfully complete a hunter safety course before a regular Illinois hunting license is issued to them. Those who complete the course and pass the final exam receive a certificate of competency. Last year, nearly 17,000 students completed the course.
For more information on hunter safety education courses and the complete schedule of Department of Natural Resources safety education programs, call 1-800-832-2599 or check at http://dnr.state.il.us/safety/.
[Text from Illinois Department of Natural Resources file received from the Illinois Office of Communication and Information]