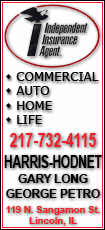 Can I have a print of that picture?
On any given day, as many as six staff members might have cameras with us as we go into the community representing Lincoln Daily News. During major events, it is not uncommon for hundreds of pictures to be taken, and we don't store them. Of course, every picture we take and publish is a high-resolution thumbnail that can be enlarged by clicking on the photo. You are most welcome to copy this photo to your personal photo software, and unless the original has flaws, which they sometimes do, you should be able to enlarge them to your own personal specifications and have a great print.
Why isn't my organization ever featured in Close Up?
Close Up is comprised of little bits of community information collected from communications with organizations. If your favorite church, club or civic organization isn't in Close Up, it is because no one is sending us the information. We welcome one and all to submit their news to us.
What is the best way to submit our information?
Hands down it is through an e-mail, with the information as a Word document. This allows us to rapidly post your information to the paper.
Handwritten letters or notes that have to be retyped, and in some cases deciphered when handwriting isn't clear, are the slowest forms of getting your valuable information posted.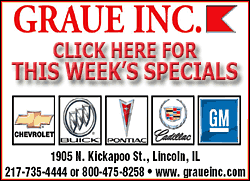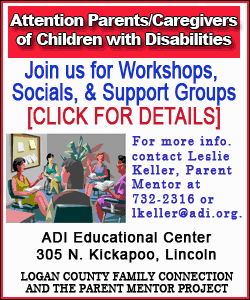 Can I have a print edition of your paper?
We hear this a lot from new people coming to town and from out-of-area corporations who were pleased to see their name in our publication, and sometimes from residents who still aren't aware that we are an online publication only and not related to any other news entity. On any given day, our publication runs between 300 and 400 printed pages. Under those circumstances, printing quantities of the paper daily would destroy a forest in no time, and we love our forests here at LDN.
Could you please include this information in your community calendar?
Sure, we would be delighted to, but you can do this yourself and thus ensure that everything is correct. Just go to Calendar of Events in the Community section and then hit the submit information link. It's that easy... plus, this may trigger the watchful eye of Close Up to make sure it gets maximum exposure as the day of the event nears.
Who should I contact if I think I have a really good story?
We appreciate all the great "tips" you send us, and we can't thank you enough for being involved in our mission to deliver great information and local community news to our readers. The e-mail address to use is ldneditor@lincolndailynews.com.
[LDN]