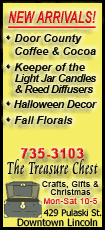 In the Sunday night ruling, the Appellate Division of State Supreme Court threw out an order by Justice Charles Ramos issued late Saturday at the request of Citigroup; the order would have extended the time under which Wachovia and Citigroup had to complete their deal.
Citigroup, which announced on Sept. 29 that it had received federal government backing to acquire the banking assets of Wachovia Corp. for $2.1 billion, or the equivalent of about $1 a share, said it would appeal the decision.
The fight was also waged in federal court, where Wachovia asked U.S. District Judge John Koeltl to declare invalid part of the Citigroup deal that would have restricted Wachovia from considering competing bids.
With both Wells Fargo and Citigroup vowing to press their legal rights to a deal with Charlotte, N.C.-based Wachovia, analysts warned that a prolonged takeover fight carries enormous risk at a time when the nation's financial system is under the worst stress since the Great Depression.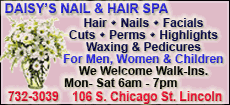 "I would hope there would not be a long battle because that does not bode well for Wachovia's existing business," said Ben Halliburton, chief investment officer at Tradition Capital Management in Summit, N.J. "Any delays in action and uncertainty ... just causes further problems for the operating entity."
It was clear from documents filed in federal court Sunday that Wachovia was in considerable trouble when it agreed to the deal. Wachovia disclosed that it agreed to the deal "with the understanding that a seizure of its banking assets later that day by the Federal Deposit Insurance Corp. would occur" unless it accepted Citigroup's proposal.
Four days later, San Francisco-based Wells Fargo & Co. stunned Citigroup by announcing that Wachovia's board had agreed to its $14.8 billion all-stock offer. Originally, the deal was valued at $15.1 billion, or $7 a share, but Wells Fargo stock declined after it was announced.
Wells Fargo also said it would need no FDIC assistance to complete the takeover, which would be aided by a new IRS rule designed to make it easier for banks to offset losses from loans and other bad debts held by other banks they acquire.
"This deal enables us to keep Wachovia intact and preserve the value of an integrated company, without government support," Robert Steel, Wachovia's president and chief executive, said in a statement Friday.
According to an affidavit filed by Steel in federal court Sunday and obtained by The Associated Press, he was approached by FDIC Chairman Sheila Bair late Thursday; Bair told him that Wells Fargo was prepared to propose a merger transaction "and encouraged me to give serious consideration to that offer."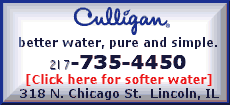 One of Wachovia's attorneys then advised Bair that unless Wachovia had a signed and board-approved merger agreement from Wells Fargo, it could not consider the proposal, the affidavit said.
The FDIC said Friday it "stands behind its previously announced agreement with Citigroup." It also said it would review all proposals and work with all three institutions to resolve the tug-of-war. An FDIC spokesman did not return calls for comment on Sunday.
In its request to Ramos, Citigroup invoked an exclusivity agreement in the deal that it said barred Wachovia from considering competing bids from other potential buyers before Oct. 6, which is Monday.
Meanwhile, Wachovia asked Judge Koeltl to declare that the Wachovia-Wells Fargo agreement "is valid, proper and not prohibited by a letter agreement between Wachovia and Citigroup." Koetl scheduled another hearing for Tuesday so Citigroup could respond.
Citigroup said in a statement announcing Ramos' ruling late Saturday it "is prepared to continue negotiations with Wachovia on the parties' previously agreed-to transaction."
It was quite possible that litigation among the three banks could go on for some time; any ruling by either judge was likely to be appealed. A protracted court fight raised the possibility that Wachovia, already hurt by billions of dollars in losses from failed mortgages, will further weaken. However, the government, which has closed and then seized failing banks including Washington Mutual Inc., the nation's largest thrift, would likely step in if the bank were in jeopardy.
Wachovia is among the banks whose billions of dollars in losses from bad mortgage bets ultimately led to the government's $700 billion plan to buy bad assets from banks and other institutions to shore up the financial industry.