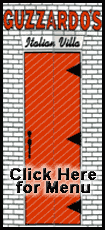 Over the weekend, governments across Europe rushed to prop up failing banks. The German government and financial industry agreed on a $68 billion bailout for commercial-property lender Hypo Real Estate Holding AG, while France's BNP Paribas agreed to acquire a 75 percent stake in Fortis's Belgium bank after a government rescue failed.
The governments of Germany, Ireland and Greece also said they would guarantee bank deposits.
Global markets sold off. In Asia, the Nikkei 225 closed 4.25 percent lower. Europe's stock markets also declined, with the FTSE-100 down 3.32 percent, Germany's DAX down 5.72 percent, and France's CAC-40 down 6.31 percent.
And, major U.S. indexes were ready to follow suit. Dow Jones industrial average futures fell 264, or 2.61 percent, to 10,100. Standard & Poor's 500 index futures fell 29.60, or 2.66 percent, to 1,078.80, while Nasdaq 100 futures fell 35.50, or 2.40 percent, to 1,442.00.
The anxiety was again obvious in the credit markets. The yield on the three-month Treasury bill slipped to 0.40 percent from 0.50 percent late Friday. Demand for bills remains high because of their safety; investors are willing to take extremely low returns just to have their money in a secure place.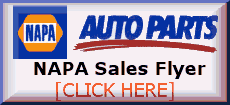 Investors also moved into longer-term Treasury bonds. The yield on the 10-year note fell to 3.51 percent from 3.60 percent late Friday.
Banks' hesitation to lend to one another and to many businesses and individuals is the result of the bad mortgage debt that the financial rescue is supposed to sweep up. But it's still unclear how quickly financial institutions will be able to hand that debt to the U.S. government and convince the markets they are healthy again.
There has been some hope that perhaps the Federal Reserve, in concert with other central banks, might cut interest rates to help stimulate the economy. With oil prices well off their midsummer highs and indicators pointing to a slower economy, the Fed's worries about inflation are less than they had been, making it easier to justify a rate cut.